What are the best fine jewelry stores in Shanghai?
Answers from Our Experts (1)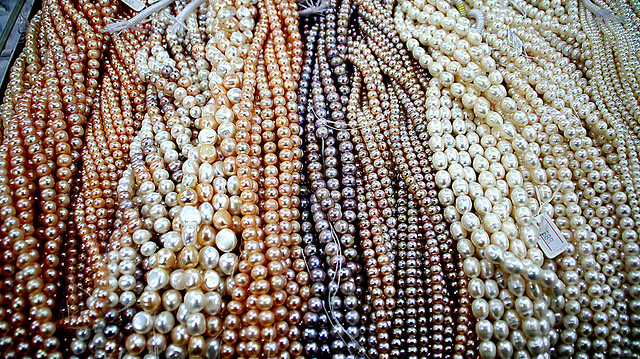 Courtesy Gill Penney
Because of enormously high luxury tax, fine jewelry in Shanghai will run you at least twice as much as it would in the west. To that end, the best jewelry store in Shanghai is the Hongqiao International Pearl City, more commonly referred to as the pearl market.

A visit to the pearl market in no way resembles the experience of shopping for fine jewelry, but it's an authentic China experience, and an easy place to pick up souvenirs. The market is a kiddie jewelry box come to life, with stall after stall overflowing with inexpensive fake pearls, and a few with the real deal.

Before you go, know what you want—cultured vs. freshwater vs. South Sea pearls—and set a budget; for ¥800 (approx. US$130), you can get a strand of good quality cultured pearls. Completely unblemished pearls are rare, but yours shouldn't have noticeable flaws like yellow undertones. Take a light bite to check for fakes; real pearls will feel a bit gritty against your teeth.

Gentlemen's jewelry is generally in the form of chic if staid cufflinks, but those by Turkish designer Begum Kiroglu are real statement pieces. Look for pumpkins, birds, flies, and frogs, cast in bronze and then plated in rose gold, yellow gold, or silver. Kiroglu's cufflinks, under her label Begum Khan, are available at Xintiandi boutique Alter.