What are the best food gifts to buy in Shanghai?
Answers from Our Experts (1)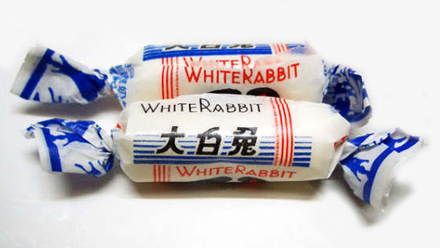 Eschew the usual imitation jade, mini Buddha, and chopsticks souvenirs for something far more satisfying—edibles. These are the best food gifts to buy in Shanghai.

White Rabbit Creamy Candy
The packaging on these beloved sweets is quite snazzy in itself, but what's inside is even better. White Rabbits are halfway between nougat and taffy, and they come wrapped in edible sticky rice paper. Although they're now available in a slew of flavors ranging from chocolate to corn, the original vanilla is the best.

Uniquely Flavored Potato Chips
Shrimp chips are nothing when you see what else is on offer. For the vegetarian, Lay's has introduced flavors such as—all translations are approximate—Cool Cucumber, Fresh Lemon, and Hokkaido Seaweed (you'll recognize this one by the sushi adorning the bag). Carnivores will likely be intrigued by the Spicy Crab, Peking Duck, and Pepsi and Chicken flavors. Pringles is on the action, too. On your average Chinese convenience and/or grocery store shelf, you'll see soft shell crab, seaweed, and blueberry and hazelnut flavors.

Pork Floss
This one's for more adventurous eaters. Pork floss is dried meat whose texture is light, like a pile of dental floss. It's used as a topping for dishes such as rice porridge, is stuffed into buns and pastries, and is sold packaged on its own. It originates from Fujian province, on China's southeastern coast, and so is also eaten in Southeast Asia.

Spicy Dried Beef
If you're looking for this one at the grocery store, ask for ma la niu rou gan. What sets this type apart from other Chinese beef jerky is that it's very chewy and very spicy, the exterior slick with oil and Sichuan peppercorns. If you're a first-timer, I recommend eating this with a bowl of rice of a glass of milk.

Tea
Technically this isn't food, but there's a reason the saying is "...not for all the tea in China." You can find tea shops all over town, and each one stocks loose-leaf tea in large glass jars as well as boxed te bags. While you're picking some up, I recommend buying a bag of preserved lemons, which look quite nice and taste it, too.