What are the best historic hotels in Shanghai?
Answers from Our Experts (1)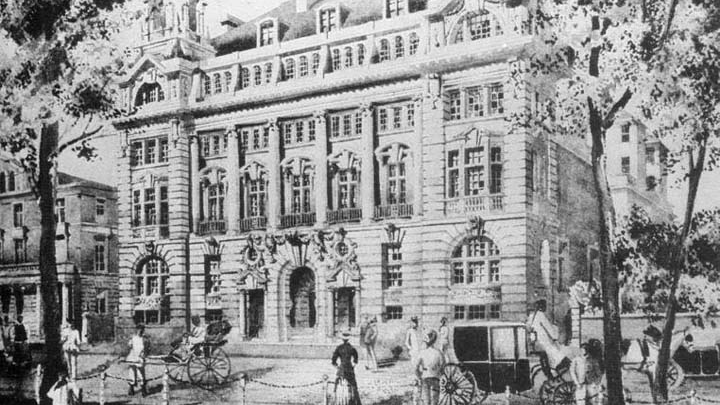 The original Shanghai Club (circa 1861)
Shiny, new hotels abound in Shanghai, but there are also a number of well-preserved historical gems. These are the best historic hotels in Shanghai.

Fairmont Peace Hotel
Its copper-faced pyramid (now green) is immediately recognizable on the Bund skyline, but did you know it once housed a dining room? The Five-Star Fairmont Peace Hotel, nee the Peace Hotel, was once and is now again one of Shanghai's most luxurious hotels, and one with unbeatable history. The building was built in 1929 by Victor Sassoon and was originally the Cathay Hotel. After the 1949 Communist takeover, it became government offices and, in 1956, re-opened as the government-owned Peace Hotel. In 2007, Fairmont came in and refurbished the hotel, returning it to its former glory.

Waldorf Astoria Shanghai on the Bund
The front building of this two-part hotel is the Shanghai Club building, a gorgeous Baroque Revival structure from 1910. It was once home to exclusive men's group the Shanghai Club, whose members made good use of the hotel's Long Bar—once the world's lengthiest—which is still in place today. The Japanese took over the building in 1941 and the Communist party in 1949; in 1971 it became the government run Dongfeng Hotel and in 1990 became home to Shanghai's first KFC, which stayed there for six years. The beautiful building sat empty until 2009, when Hilton took over and the Five-Star Waldorf Astoria Shanghai on the Bund was born.

Le Sun Chine
This four-storey villa was built in 1932 by the Sun family, and even Sun Yat-sen made appearances. Chen Le and Sebastian Sun opened the 17-room hotel in March 2011 and since then guests have been basking in its quiet, tucked-away luxury. Stepping inside is like going back in time; the décor is meant to bring you back to the 30s—think CD players disguised as phonographs. Each room is named after a street from old Shanghai. The hotel is tiny but stunning.