What are the best hotels in the French Concession in Shanghai?
Answers from Our Experts (1)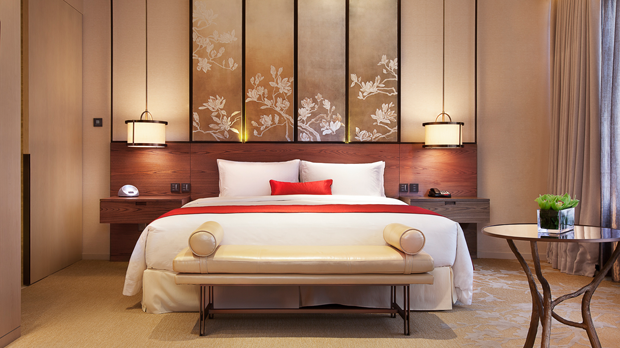 The French Concession is one of Shanghai's loveliest areas, with tree-lined streets and plenty of boutiques and cafes. There are not yet any Forbes Travel Guide Four- and Five-Star properties in the neighborhood, but there are still some good offerings. These are what I think of as the best hotels in the French Concession in Shanghai.

Twelve at Hengshan
This Luxury Collection hotel, under the Starwood brand, is the first upmarket Western hotel to open up in the French Concession. The elliptical-shaped hotel has an interior courtyard and 171 rooms, some of which have balconies overlooking the neatly manicured garden. Twelve at Hengshan has a state-of-the-art gym and a pleasantly warm pool surrounded by cushy loungers; on a cold winter's day in Shanghai, the pool area will transport you all the way to South Beach. The hotel's top floor restaurant has a well appointed, nicely-sized deck that, in Shanghai's temperature months, will make for a most popular brunch spot.

InterContinental Shanghai Ruijin
InterContinental has transformed the government-owned State Guest House of Shanghai into a luxurious retreat. The resulting hotel, though right in the French Concession, is a tranquil space that feels far removed from Shanghai's chaotic streets. The hotel's buildings are scattered around a garden, done not in traditional Chinese style but erring on the side of British. There are 238 guest rooms, fitness and spa facilities, and French and Chinese restaurants. As the space continues to be renovated, more areas will open up.