What are the best hotels on the Bund in Shanghai?
Answers from Our Experts (1)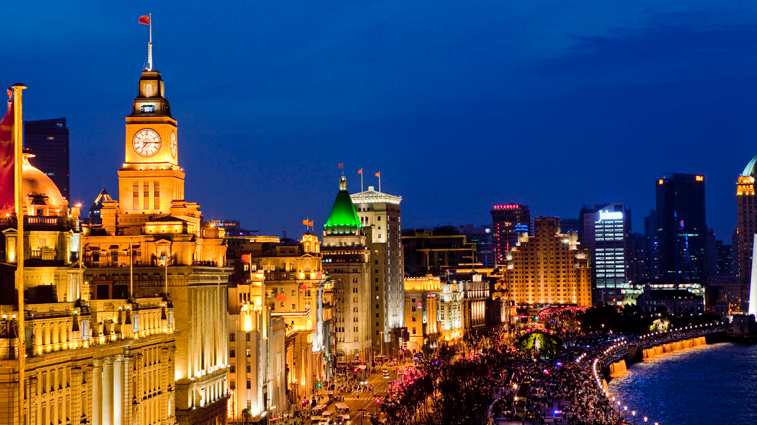 (c) Fairmont Peace Hotel
Shanghai's Bund hotels offer sweeping views of the Pudong skyine and, in some cases, views of the Bund skyline and the curve of the Huangpu River. Here are what I think of as the best hotels on the Bund in Shanghai.

There are three truly phenomenal Bund hotels that compete amongst travelers to be crowned number one—Waldorf Astoria Shanghai on the Bund, The Peninsula Shanghai, and the Fairmont Peace Hotel.

The Waldorf, at no. 2 on the Bund, is made up of two buildings, one new and one right on the Bund that dates back to 1910. It's a gorgeous six-story Baroque Revival structure that was once home to exclusive men's group the Shanghai Club. After 1949, things went down hill. In 1990, Shanghai's very first KFC opened up in the building. It wasn't until 2011 that the Waldorf opened, and the wait was well worth it. The hotel, particularly the original heritage building, is simply lovely. Service is exactly what you'd expect; impeccable without being obstrusive.

Moving north is the Fairmont Peace Hotel. This is one of Shanghai's most storied hotels and has historical cred with which few hotels in China can compete. The original Peace Hotel was two separate buildings—the north building was Sassoon House (today's Peace Hotel), while the south building was the Palace Hotel (now the Swatch Art Peace Hotel). The Art Deco structure was completed in 1929; its distinctive copper pyramidal roof (now green), which once contained a dining room, was even then very recognizable on the Shanghai skyline. This is where Noël Coward wrote Private Lives. Today, the Peace Hotel a splended Five-Star hotel, and Fairmont has managed to retain much of its rich original character.

At the northern end of the Bund is The Peninsula Shanghai. The Peninsula brand had four hotels in Shanghai until the 1949 founding of the People's Republic of China sent the group packing. The [new] Peninsula Shanghai opened in 2009 and has since received nothing but heaping praise. Guests are absolutely pampered from start to finish by tremendously well-trained staff. In-room are nice touches like Free VOIP international calling, good for business and for keeping in touch with those at home.

In addition to these three star-rated properties, I recommend Hyatt on the Bund, a bit north of the Peninsula, especially for the knock-out views from its aptly named VUE Bar. On the southern end of the Bund is one of my favorite boutique hotels, Taiwanese-owned Les Suites Orient, where the service is warm and personalized.