What are the best parks in Shanghai?
Answers from Our Experts (1)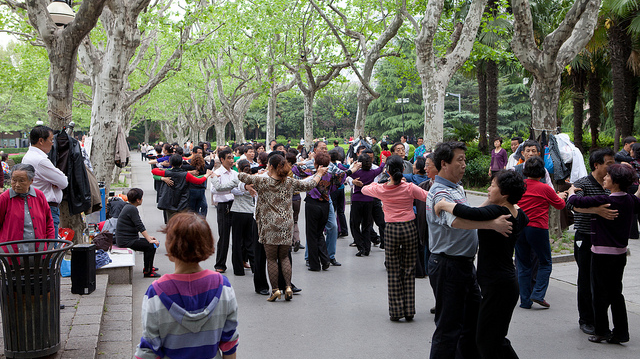 (C) Didier Bigand
For a sprawling city of 23 million, Shanghai has a lot of greenery. One of the nicest things about Shanghai's parks is how residents fully utilize them. On any given day, in any green space no matter how diminutive, you'll find locals dancing, playing cards, exercising, chatting, and strolling.

The best park in Shanghai on the Puxi side of the river is Fuxing Park. A little oasis in the middle of the busier half of Shanghai, Fuxing Park was during the concession era the green space of Shanghai's French community. Today it's packed with families whose kids enjoy the park's small amusement park and participate in art classes. Weekday afternoons see elderly locals ballroom dancing, practicing tai chi, and playing spirited games of mah jong and cards. Fuxing Park is one of the best places in Shanghai to people watch.

Shanghai's answer to New York's Central Park is Century Park. Though it lacks the architectural cred that Central Park has, it's a desperately needed green space in the middle of an otherwise endless expanse of concrete. Visitors to Century Park can hire tandem bikes, go boating in the man-made canal, toss Frisbees back and forth, or just lie out on the grass—forbidden at most Chinese parks. Though there are some bathrooms in the park, we recommend scooting across the street to the Kerry Hotel, Pudong, where there are immaculate washrooms and plenty of places to grab a bite, plus a subway entrance.