What are the best places to spot celebrities in Shanghai?
Answers from Our Experts (1)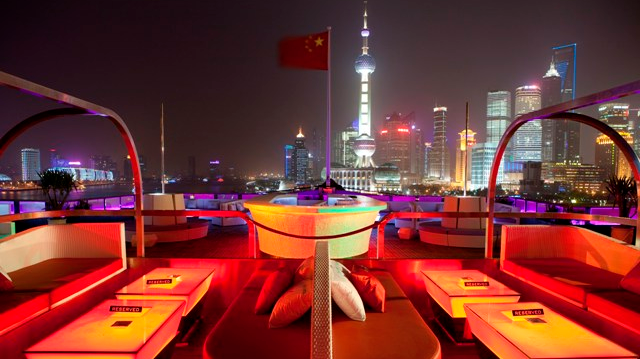 Courtesy Bar Rougue
Although it's China's most cosmopolitan city, celebrity sightings in Shanghai are not nearly as common as they are in places like Hong Kong. The best places to spot celebrities in Shanghai is at the Bund's upscale bars, particularly after big events like Shanghai Film Festival, the Rolex Tennis Masters, and the F1 Grand Prix.

Both Bar Rouge and M1NT are well known for hosting celebrities. Naomi Cambell, Clive Owen, Adrien Brody, and F1 drivers Fernando Alonzo and Michael Schumacher have all made appearances at M1NT. Bar Rougue has seen the likes of Scarlett Johansson and Quentin Tarantino as well as Rolex Masters players and F1 drivers who make their way down the block from M1NT.