What are the best seafood restaurants in Shanghai?
Answers from Our Experts (1)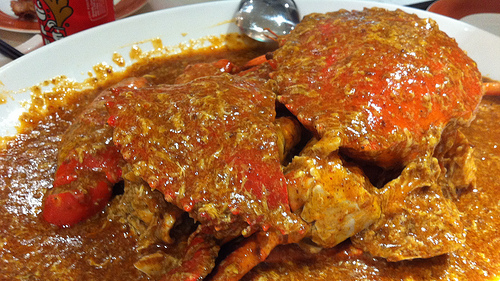 Shanghai translates to "above sea" or "on sea," so it's no wonder there's plenty of seafood here, available everywhere from street-side barbecue stands to chic Xintiandi restaurants.

Tongchuan Road Seafood Market
In Shanghai, there's a market or street for any commodity you seek—say, hair extensions or second-hand mobile phones—and seafood is no exception. This "market" is a two-lane stretch of Tongchuan Road lined with shops hawking crab, salmon, oysters, abalone, and prawns. Seafood is priced by the half kilo. At the corner of Tongchuan and Lanxi Roads are restaurants that'll cook up your purchases for around ¥10 per half kilo, and where you can add some vegetables and drinks into the mix.

Shouning Road
Like Tongchuan Road, this pedestrian-only street deals in all manner of seafood. Tiny restaurants offer up grilled oysters—try them with oil and chili or black bean sauce—crawfish, crabs, and scallops. You can get other food here—lamb kebabs, fried rice, and dumplings, for example—but the focus is on seafood. Shouning Road is open 24 hours, a short cab ride or slightly longer stumble from the Bund bars.

Pulau Ketam
The owners of this Xintiandi restaurant describe it as "a modern crab house," and its white tablecloths and stiff napkins are indeed a far cry from the chili-crab hawking stalls of Singapore and Malaysia. You're still wearing a bib and picking at your crab with sauce-covered fingers, but the ambiance and service make it a perfectly appropriate place for a client dinner—albeit a slightly messy one.

Sushi Oyama
It's reservations only at this pint-sized spot, where what's on offer each night is a multi-course omakase menu (chef's choice), based on that day's cuts. The restaurant says all its seafood comes directly from Japan, and that's reflected in the taste (and prices). If you can't get seats here, try sister restaurant Kappo Yu.

Noble Seafood
There are several branches of this upmarket Cantonese restaurant spread across Shanghai, and each has tanks from which you can choose your dinner. Lobster is the name of the game, but the book-thick menu tempts with spicy dishes from Sichuan and Hunan. Décor errs on the side of gaudy.