What is the best way to see the French Concession in Shanghai?
Answers from Our Experts (1)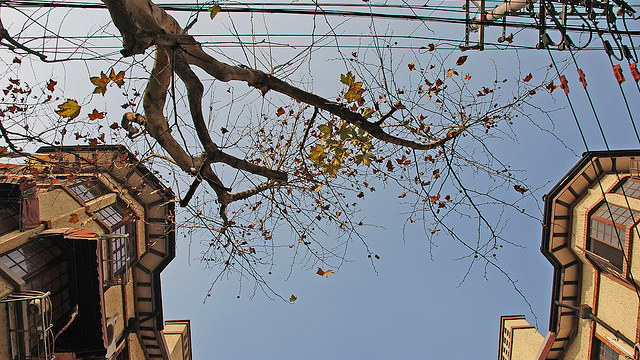 (c) Dale Ellerm
The French Concession is one of Shanghai's most walkable neighborhoods, with quiet(er) streets and ample shade. The best way to see the French Concession is either on foot or by bike.

There are a number of possible starting points for an expansive French Concession stroll. If your time is tight, start from the corner of Wukang Road and Huashan Road and walk south on Wukang Road. There are several cafes on the streets coming off of Wukang Road, including Ginger, which has a lovely terrace. At the southern tip of Wukang Road, where it meets Huaihai Road, you'll see the Normandie, built in 1924 and Shanghai's version of the Flatiron Building.

If you've got more time, you can walk east or west along Fuxing Road, making detours north and south. Particularly nice streets are Sinan Road, just off of which is the former residence of Sun Yat-sen, Shaoxing Road, South Shaanxi Road, Nanchang Road, and southern Maoming Road. All of the streets are lined in plane trees whose leaves create a wonderful canopy of shade.

A must-visit for any French Concession tour, whether you're traveling by bike or on foot, is Fuxing Park. Here, elderly locals paint Chinese characters using water on the blacktop, ballroom dance all afternoon long, and play spirited games of mah jong.

If you'd like to hire a bike, the easiest place to do so is the Giant bike shop on the corner of Jianguo and Hengshan Roads. Bikes are RMB50 per day, following a refundable RMB1,000 deposit. Helmets are not included. Several hotels may also be able to rent out bikes; ask your concierge.