Where are the best places to go dancing in Shanghai?
Answers from Our Experts (1)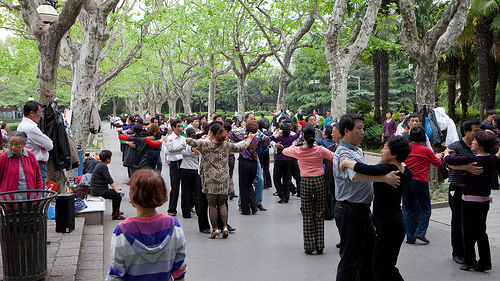 Shanghai is a city of 24-hour party people, with many clubs staying open nearly til the sun comes up, if not later. For those who like a little rhythm with their drinks, here are the best places to go dancing in Shanghai.

M1NT is Shanghai's hottest club and it's got a dance floor that welcomes movers and shakers. Top 40 hits blast from the speakers all night long as pretty people shimmy to the beat. The same goes for Muse on the Bund, a few blocks south, where the crowd is slightly more local but just as amped up to get down on the dance floor.

If hip-hop isn't quite your thing, give salsa dancing a whirl at Mural's Monday salsa nights. It takes two to tango, so bring a partner, or do a little schmoozing before you kick up a leg.

One of the more wonderful things about China is all the public dancing that happens in the parks and, in Shanghai, on the Bund. Ballroom dancing is the most popular, and though the music's almost always in Chinese, you should have no problem keeping time. Doing the turning and whirling is mostly senior citizens, but they're spry; don't be surprised if you tire before they do. The best place in Shanghai to see outdoor dancing is Fuxing Park.