What are the five best things to do with kids in Stockholm?
Answers from Our Experts (2)
Stockholm is a veritable playground for children, young and old. Here are our Forbes Travel Guide's editors' picks for the five best things to do with kids in the Swedish capital:

1. Step into the future. Stockholm's Tekniska Museet (Museum of Technology) is perfect for kids as almost every exhibit is designed to be touched and interacted with, allowing children to experiment with all kinds of scientific and technical equipment. It's also home to a spectacular 4-D cinema.

2. Head to the fairground. If your kids are thrill seekers, take them to Gröna Lund on Djurgården Island — a large fairground founded in 1883 but now home to six modern rollercoasters, as well as other thrilling rides, games and activities.

3. Wander around Skansen. Kids love animals, dressing up and having space to run around, so there's nowhere better than Skansen. With a full replica of a 19th century Swedish town and a full zoo, they won't be bored.

4. Have a picnic in a park. Stockholm is one of the greenest cities in the world, so set down a picnic blanket on the grass and soak it in. The central Kungsträdgården is perfect, with plenty of summer events, and if you're there in the winter you can simply sit in one of the cafes and watch people skating on the ice rink instead.

5. Take to the water. There are dozens of sightseeing boat trips leaving from Stockholm's shores, so why not skip the clichéd open-top tourist bus and take to the water instead.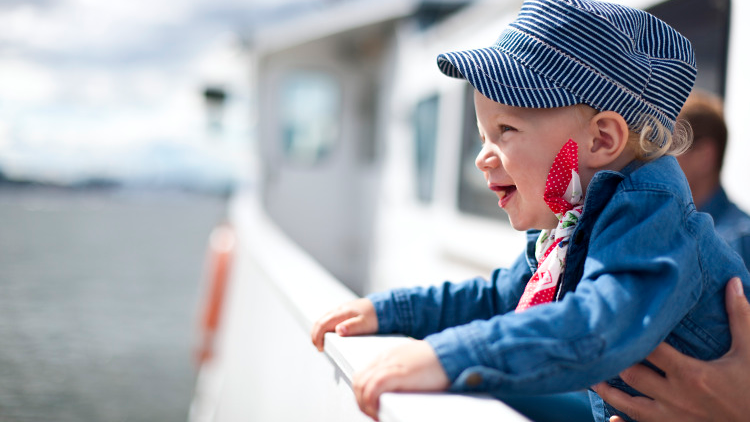 Photo by Henrik Trygg, Stockholm Visitors Board
Stockholm is a very child friendly city and is a perfect destination spot for families with children (of all ages and interests). Whatever the season, you will find attractions and activities to keep your children amused and busy. You might even manage to get them educated in the process!