What are the five best things to do on a romantic trip to the Berkshires?
Answers from Our Experts (1)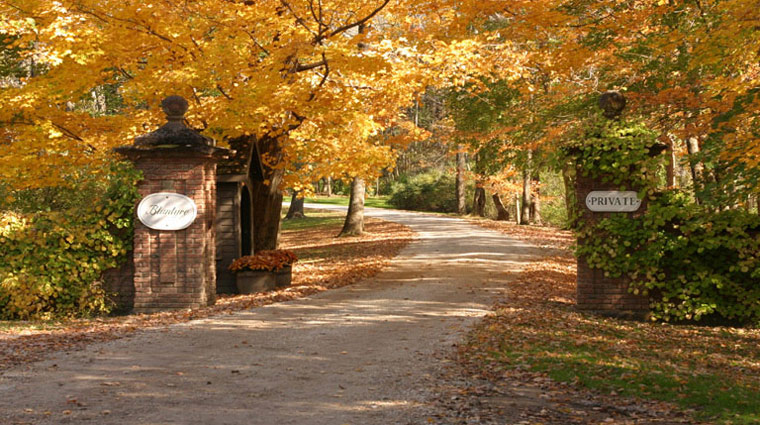 ©Blantyre
Romance knows no limits in the Berkshires. No matter what season you visit, there's something wonderfully romantic to experience. Try these five things with your loved one:

1. Tanglewood. The Tanglewood Music Center, summer home to the Boston Symphony Orchestra, hosts live concerts in July and August — and trust us, your ears will love their harmonious sounds. Pack a picnic, grab a blanket and pop a squat under the stars for $15 while you let the BSO serenade you. We're not sure you can get any more romantic that this.

2. Blantyre. Some hotels just do romance right. Blantyre is our pick for the most romantic place to stay during the winter months. All year long you'll get rooms with fireplaces, footed tubs and grand four-poster beds, but in the winter, Blantyre really puts on the charm. The tennis courts turn into an outdoor ice skating rink, a fire pit roasts s'mores, the tall pine trees are adorned with lights, and if you're here during the Christmas holidays, you'll be privileged to a romantic horse and carriage ride throughout Blantyre's winter wonderland.

3. Hiking. The Berkshire mountains can be a romantic spot to rekindle the flames. We recommend a walk through Bish Bash Falls, where you'll happen upon romantic cliffs and waterfalls. Our favorite time of year for a hike in Bish Bash Falls is fall, when all the colors are changing and you'll get the best of fall foliage as your romantic backdrop.

4. Norman Rockwell Museum. Few people painted the picturesque family scene quite like Norman Rockwell. There's something romantic about imagining life as portrayed in a Norman Rockwell painting, so a trip to his museum might be the perfect thing for your romantic getaway.

5. The Mount. Edith Wharton's Estate and Gardens is one of the Berkshires' most elegant stops. The Mount was designed and built by Edith Wharton in 1902, based on the principles written in her book, The Decoration of Houses (1897). The Mount includes three acres of formal gardens designed by Wharton, and annual exhibits explore themes from the author's life and work. It's widely known as one of the most beautiful settings in the Berkshires, and we think a romantic day deserves a walk through these idyllic gardens.