Where can I go to watch sports in the Berkshires?
Answers from Our Experts (2)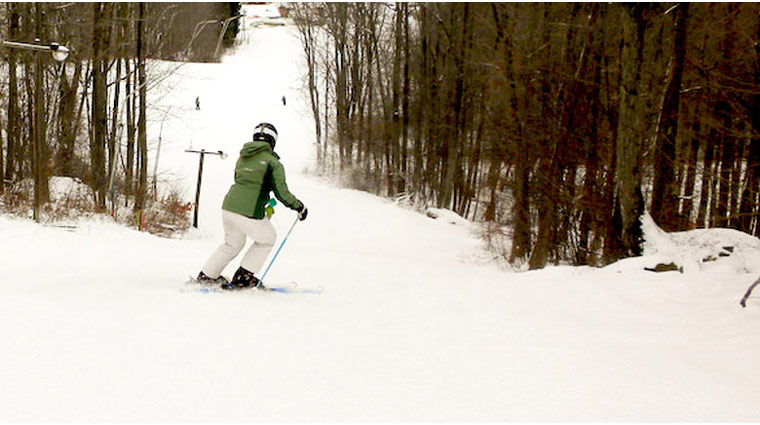 ©BousquetSkiArea
The Berkshires isn't a big spectator sports town. The Berkshire Baseball & Softball Club is the largest organizer of sports games in the region, and hosts tournaments and league games throughout the year. You can grab a schedule from its website and attend any game you wish. Or, do as those in the Berkshires do and take on the sport yourself. The Berkshires is a great spot for skiing and snowboarding in the winter, or whitewater rafting and kayaking in the summer and fall. Two of our favorite sports spots include the Bousquet Ski Resort and Catamount Adventure Park. Bousquet is open year-round and offers downhill skiing and snow tubing in the winter, and waterslides and mini golf in the summer. Catamount welcomes snow lovers of all ages to take to their mountains, and also gives skiing and snowboarding lessons to novices. There is also an adventure park (open to ages 7 and up) with zip-lining, forest hikes and challenging obstacle courses.
For watching sports, try The Warming Hut at the Blantyre. It has two large-screen televisions, ideal for watching your favorite sporting event while playing a game of pool or table tennis. Additionally, our Music Room can be transformed into a big-screen theater complete with overstuffed chairs and popcorn. The wine cellar, also has a large TV hidden in a 200-year-old, heavily carved Irish hutch.