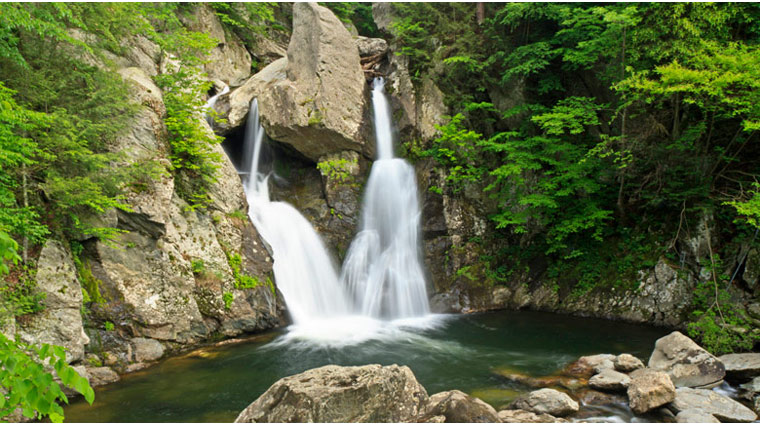 The Berkshires is one of New England's favorite hideaways. Located about two hours from Boston and New York City, this regional mountain range is the magic point in the middle that connects Massachusetts to the state of New York, and where everyone congregates for the same reason: complete disconnect from city life. It's in the Berkshires where you'll find endless music, theater, art and outdoor adventures. While you're here, make sure to take advantage of the following:

1. Hiking. Reconnect with nature by taking picturesque hikes through the Berkshires. October Mountains is the largest state forest in Massachusetts and includes a portion of the Appalachian Trail. The park area has a variety of different hikes for you to take on, depending on your skill level and time allotted for reconnecting with nature. For those with a little adventure in them, try to hike to Mount Greylock, the highest point in Western Massachusetts.

2. Antiquing. The Berkshires is known for many things, but those in-the-know have a very clear idea where to go when it comes to the best antique shopping in New England. Along Route 7 from Great Barrington all the way to Connecticut, antique dealers line the way selling everything from jewelry to pottery and furniture. Be sure to pick something up to take home with you.

3. Museums. Why not get cultured while you're in the Berkshires? Nothing paints the picturesque scenes of New England quite like Norman Rockwell, and you can visit the studio that houses all his famous paintings while you're here.

4. Music. The Berkshires is home to New England's favorite outdoor and indoor arts scene, including the famous Tanglewood Music Center, which is the summer home of the Boston Symphony Orchestra and you can take in concerts when you visit in July and August. Grab your blanket and picnic blanket and snag a spot on the grass outside of the open venue for $15, behind the paid seats. These tickets are a great deal and picnicking is certainly the way to go.

5. Garden tours. If there's one thing New England is known for, it's the many colors that each season brings. Fall foliage, lush summer gardens and rare spring flowers and plants bloom here throughout the year. Take a tour of the Berkshire Botanical Garden in Stockbridge, or the Ashintully Gardens in Tyringham, both small but stunning reservations that capture the beauty of the area as it changes with the seasons.