What are the best neighborhoods in Vancouver?
Answers from Our Experts (1)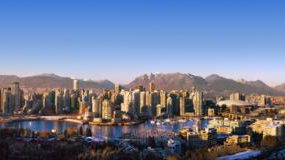 Tourism Vancouver
You're in Vancouver, now what? Start exploring these 4 popular neighbourhoods:

1. Coal Harbour: This waterfront area is home to million-dollar condos in glistening high rises, a stunning seawall and plenty of spots to people watch (or, if the time of year is right, yacht watch). The views and exclusivity make this one of the most expensive areas in North America. Visit for the gorgeous views and patios with the best seats in the city.

2. Yaletown: Once an industrial area, this geographically small area is packed with trendy restaurants, bars and upscale clothing and furniture shops (and yes, a few luxury pet boutiques). The narrow streets, brick buildings and density give it a decidedly urban feel.

3. Gastown: Vancouver's Design District is also one of its oldest neighbourhoods. The cobblestone streets are usually bustling with tourists searching out souvenirs and locals heading to one of the many cool bars and restaurants that have led the resurgence of the area. True to its name, there are also several contemporary interior design stores as well as some independent contemporary clothing boutiques.

4. Commercial Drive: Vancouver's most eclectic neighbourhood, Commercial Drive is home to many cultures (and even some counter-cultures). One city block will be shared by an Italian coffee bar, a vegan restaurant, an independent bookstore and a Eastern European deli - it's a truly unique and interesting spot to visit.