What are the best places to watch hockey in Vancouver?
Answers from Our Experts (1)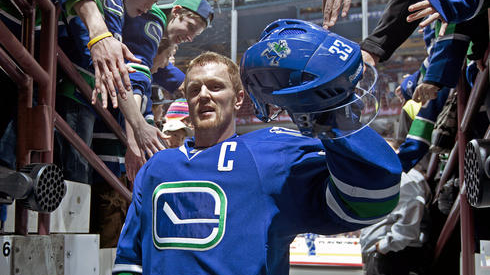 Photo: Canucks.com
In Vancouver, hockey makes the world go 'round. The Vancouver Canucks play at Rogers Arena in downtown Vancouver, and every seat in the house is occupied by a cheering fan (the number of consecutive sellouts is now in the 400s). Rogers Arena has everything you'd expect from a big-city stadium: a train station right across the street for easy access, plenty of Jumpotrons and the requisite beer and hockey stands. There are also private suites, a grill and bar and a team shop to pick up jerseys and team paraphernalia. Look for Fin the Killer Whale, the team mascot, starting cheers in the crowd.

But Canucks aren't the only game in town. The Vancouver Giants are a major junior ice hockey team that play at the Pacific Coliseum (the old home of the Canucks) on the East Side of Vancouver. The games are fast-paced, the crowd is quite family friendly and the tickets are very affordable.