Where is the best architecture in Vancouver?
Answers from Our Experts (1)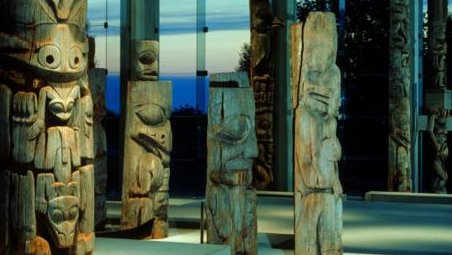 Tourism Vancouver, Museum of Anthropology, Bill McLennan

Vancouver's esthetic is constantly being changed, debated and analyzed. The mix of old and new, glass and concrete, natural and human-made structures are always bending and shaping the landscape. Here're a few structures stand out in the crowd:

UBC Museum of Anthropology: Designed by world-renowned Vancouver architect Arthur Erickson with grounds conceived by landscaper Cornelia Oberlander, this is an incredibly unusual and memorable building. Key components include a set of doors carved by Gitxsan artists in 1976, ten full-scale totem poles, and a very distinct glass and concrete façade.

Library Square was a major story when it opened in 1995 – the Colossuem-inspired exterior seemed out-of-step with Vancouver's modernity, but over time Library Square has become ingrained in the city's culture. From outside, it is reminiscent of the round Roman structure, and inside it has an enclosed concourse, a glass roof and an interior glass wall, as well as an outdoor piazza.

The Marine Building in the Financial District is renowned for its Art Deco details, and for a moment in time it was the tallest building in the British Empire. However, the Great Depression saw the observation deck being closed, and it has never reopened (meaning there is no public access to the building). Today, it's a popular film and television set, often standing in for New York City.