What are the five best kid-friendly restaurants in Washington D.C.?
Answers from Our Experts (2)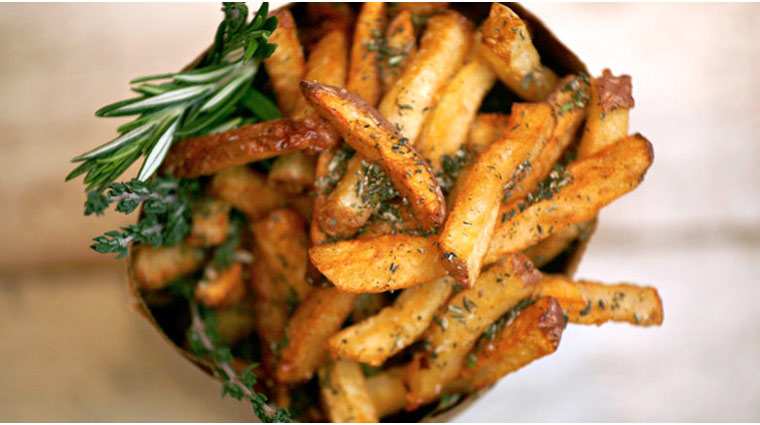 ©GoodStuffEatery
Washington, D.C. has just about every kind of food; the eclectic food culture reflects the capital city's population, made up of just about every nationality, all pocketed in little neighborhoods. But now, those worlds mix for some terrific eats — even offering stuff your kids will love. With that in mind, here are the five best kid-friendly restaurants in the nation's capital:

1. Hill Country. Taking after the meat-markets-turned-BBQ-joints in Texas with their "dry-rub style," Hill Country pairs the popular style with an energetic atmosphere in a big space. Plus, your kids can order a fun side, such as loghorn cheddar macaroni and cheese or peanut butter and jelly cupcakes. There's an abundance of sweet treats to choose from like puddings, cupcakes, cookies and Blue Bell ice cream, too.

2. Good Stuff Eatery. Owned by Top Chef-alum Spike Mendelson and his entire family, Good Stuff Eatery practices sustainability by offering biodegradable cups and cleaning towels, recycling all waste from the restaurant and using more expensive ingredients from local suppliers to cut down on fuel emissions from transportation. You can expect to order a phenomenal burger with a side for you and your kids — one with applewood bacon, onion marmalade, Roquefort cheese and horseradish mayo sauce with fries either topped with sea salt or fresh thyme and rosemary.

3. 2Amys. Munch on Neapolitan pizza in a room with painted yellow walls and black-and-white checkered floors at 2Amys. The full menu offers a variety of pizzas with toppings such as pancetta, eggplant confit, pesto and rapini. You'll find little bites such as oven-roasted olives, deviled eggs, bruschetta and potato prosciutto croquettes on the menu as well. And while you're enjoying one of the more sophisticated pies, your kids will be coloring, as supplies are provided at the restaurant.

4. The Diner. A classic diner in the heart of Adams Morgan, aptly named The Diner, offers affordable American comfort food. Restaurant events such as "Story Time for Kids" on Tuesdays at 4 p.m., and "Pajama Party Cartoon Brunch" on Saturdays and Sundays at 7 a.m. give you more than just a meal, and kids even have their very own menu with staples such as pancakes or eggs any style for breakfast and grilled cheese or spaghetti for lunch. Coloring pages are also provided.

5. Clyde's. A favorite in Georgetown since opening in 1963, Clyde's sits in a great location on M Street. You can peruse the shops and sites in the neighborhood and grab a quick sit-down meal at this neighborhood joint. An eclectic mix of college students, romantic dates, "ladies who lunch" and families populate the restaurant. Clyde's is known for its American fare with D.C. ingredients, such as burgers, chili and crab cake sandwiches. Here, Sunday brunch offers all the standards such as steak and eggs, omelets and waffles.
The best kid-friendly restaurants in Washington D.C., are Old Ebbitt Grill, Chef Geoff's, 2 Amys Neapolitan Pizzeria, Good Stuff Eatery and Ben's Chili Bowl.