Where is the best Washington D.C. nightlife?
Answers from Our Experts (2)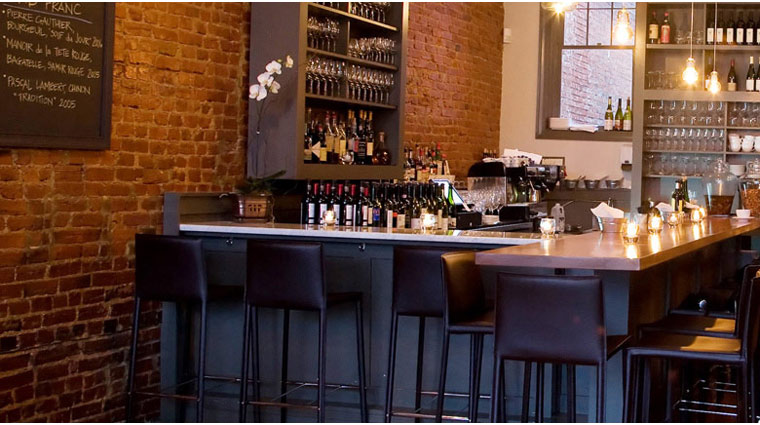 ©CorkWineBar
The U Street Corridor is one of Washington, D.C.'s main nightlife arteries. You'll find everything from the Gibson, an unmarked speakeasy-style bar, to Nellie's, a gay sports bar with a lively roof deck. Don't miss Marvin, a Marvin Gaye-inspired bar and restaurant with a good selection of Belgian beers and a better-than-pub-food menu. Oenophiles should try Cork Wine Bar on 14th Street, an always-packed restaurant that stocks a long list of European wines and serves up excellent seasonal small plates.

Nearby Adams Morgan teems with college kids on the weekend. The main drag runs along 18th Street, Northwest, between Columbia Road and U Street — that's nine blocks of bars of every stripe. The Reef is a favorite, thanks to a covered rooftop bar and a dining room with a dozen aquariums. Bourbon caters to serious whiskey drinkers, with dozens of varieties and tasting flights available for $15 to $40.

If you go out in Georgetown, expect to see swarms of college students and preppy twenty- and thirtysomethings. See-and-be-seen prepsters head to Smith Point, an unmarked bar with a guest list and velvet ropes. But for a more laid-back atmosphere, try Garrett's Railroad Tavern, a real neighborhood dive, and the Tombs, a classic haunt for Georgetown University students and faculty. Jazz lovers should catch dinner and a show at Blues Alley, a supper club with a Roaring Twenties vibe.

Across town is H Street, Northeast, also called the Atlas District. D.C.'s newcomer to the nightlife scene, this neighborhood boasts new bars, restaurants and clubs cropping up every month. Highlights include H Street Country Club, a tongue-in-cheek country-club-inspired bar for hipsters with an indoor miniature golf course.
The best nightlife in Washington D.C., can be found in either Georgetown or the U Street Corridor, the hippest parts of D.C.