What should I pack for a trip to Washington D.C.?
Answers from Our Experts (4)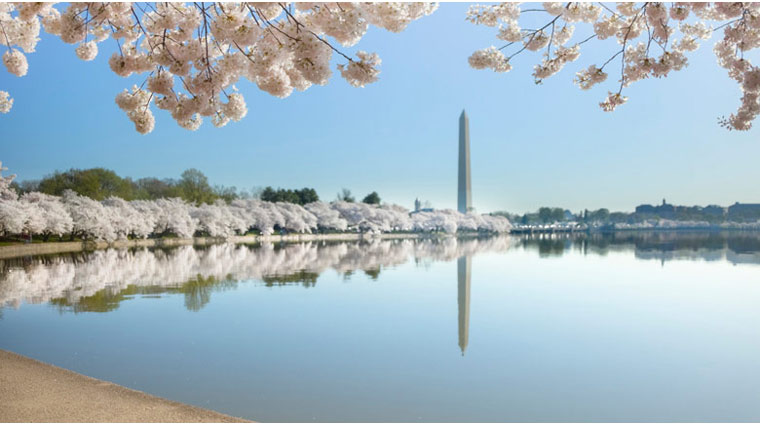 ©iStock/drnadig
Despite its Mid-Atlantic location, D.C. has climate swings, experiencing average temperatures in the high 80s in July and August, with cold spells that dip to the 30s during January and February. With that in mind, be sure to pack airy clothes during the summer months and warm winter boots in the winter.

While crippling snowstorms are rare, the area often experiences winter snows of several inches that can make public transportation via taxi or aboveground Metro difficult. The best times to visit are late spring and early fall, when the weather is often sunny with temperatures hovering in the upper 70s and low 80s. A light jacket covers you adequately, and gives you an extra place to store that camera. Wear comfortable walking shoes, too, as you'll want to walk and explore the myriad monuments the city has around; and that goes without mentioning the museums and theaters that always have something going on.
For a trip to Washington D.C., pack comfortable shoes and plenty of memory cards for the camera.
I'm not a fan of packing heavy, especially when it comes to visiting a city that has everything you need. Jimmy Choo, Gucci, and Burberry boutiques? Yes, and all are metro accessible. But for those first steps out of a Washington hotel room, you'll need a lightweight bag and great-looking comfortable shoes. Because DC is a city made for walking and you can't miss out on strolls along the Mall (my favorite walk is the miles between the Capitol and the Lincoln Memorial, a greenspace pulsing with history) and the romantic C&O Canal in Georgetown. A scenic walk along the Potomac River to watch college rowers, kayakers, and luxury yachts is key; but not metro-accessible and nearly impossible to find a cab.
Packing for a visit to Washington, D.C. isn't much different from visiting any other major U.S. city. First, we'd suggest you check the weather. In any given week, Washington's temperatures can fluctuate, particularly in the early spring, between late March and early to mid-May. One day you'll have temperatures in the high 70s and another in the mid 50s.

You'll want to remember comfortable shoes, as Washington is a highly walk-able city, and historic areas like Georgetown and Capitol Hill have brick or cobblestone streets that can wreak havoc on high heels.

Dress for most museums and monuments is casual, but many of Washington's restaurants cater to the businessman and business traveler. While jackets and ties aren't necessary, a "business casual" look for dinner is appropriate for most restaurants.

You'll definitely want to bring along your camera as well, as the city offers many of the East Coast's finest and most iconic views!