Which five Washington D.C. restaurants are best for brunch?
Answers from Our Experts (2)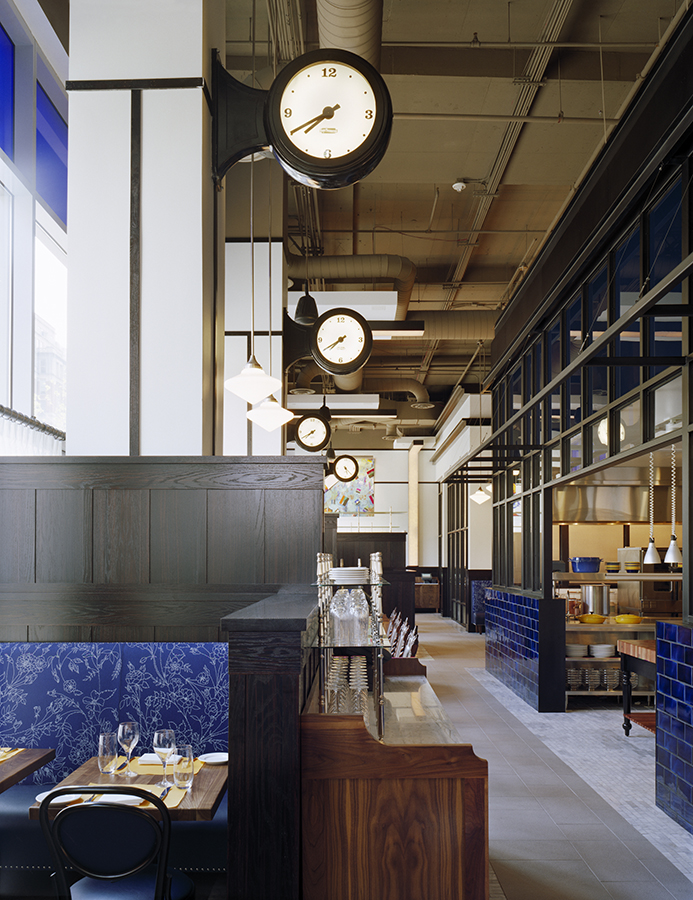 Photo by Robert Wiedmaier, courtesy of Brasserie Beck
Before you hit the memorials and museums for the day, you'll want to feast on one of Washington, D.C.'s unforgettable brunches. Here's a list of the city's best brunch joints:

1. Café Atlántico. The Saturday brunch shines at Café Atlántico, but the Sunday Latino dim sum sparkles. The chef's dim sum tasting menu from 11:30 a.m. until 1:30 p.m. costs $35 per person for 14 dishes. Order a pisco sour or a mango mimosa and then sit back as an array of delicious bites come your way.

2. Seasons. The spot for power breakfasts and Sunday brunch, Seasons makes your morning metabolism go with the black truffle skillet with truffle cheese, scrambled eggs, cremini mushrooms and roasted potatoes while you admire lush gardens through the floor-to-ceiling windows.

3. Brasserie Beck: The upscale, traditional brasserie fare fits chef Robert Wiedmaier's last name, as he's half-Belgian, and no doubt his affinity for Flemish cuisine and beer craft stem from his ancestry. For brunch, park yourself in the outdoor-seating area to people-watch along K Street while you nosh on scrambled eggs and Scottish smoked salmon with crème fraîche paired with a peach bellini.

4. Nage. French for "swimming," this restaurant makes the ideal brunch spot for hipsters who've grown up and have their own kids in tow, though you don't need to be a soul-patch-wearing 30-something to enjoy the atmosphere. Dishes such as potato pancakes with crème fraîche and housemade apple butter in the morning wil make you want to sit down and chow. Executive chef and owner Glenn Babcock sets the tone for the laidback attitude, as every day feels like Saturday at Nage.

5. The Bombay Club. Harboring a bar decked out in burnt orange and browns, and seating that mimics wicker furnishings prepared to withstand the heat and humidity of the tropics, the Bombay Club seems an unlikely sibling to the ultra-hip Rasika in Penn Quarter. That is, until you order from the menu. On Sunday mornings, load up your plate with traditional Indian fare that changes week to week to the tune of a pianist. For a few extra dollars, try the champagne brunch, which adds unlimited champagne to your buffet meal.
The best restaurants for brunch in Washington D.C., are Blue Duck Tavern, Old Ebbitt Grill, the Roof Terrace at the Kennedy Center and Belga Café.