Does The Little Nell have a pool?
Answers from Our Experts (2)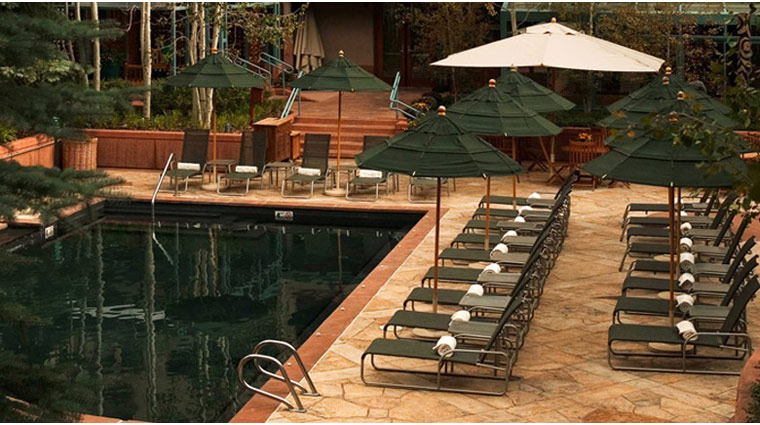 © The Little Nell
The Little Nell's pool is located in the center courtyard on the south side of the hotel at the base of Aspen Mountain. From your poolside upholstered chaise lounge, you can see the gondola snake its way up the mountain like the lace of gigantic shoe. The Forbes Travel Guide Five-Star hotel sort of wraps itself around the pool courtyard. The blue lagoon is the focal point for the lobby, bar, and Montagna restaurant, where outdoor tables invite the indoors out and vice versa. Surrounded with stone and slate water features, the pool area has a distinct mountain feel true to The Little Nell's modern aesthetic and is furnished with luxurious patio furniture. Outdoor living is central to the Aspen lifestyle and an afternoon at The Little Nell's pool is a quintessential experience.
The Little Nell has a beautiful pool located in the courtyard. The pool area overlooks Aspen Mountain, and it is surrounded by private chaises and comfortable chairs. The area is landscaped and feels like a mountain hideaway. The pool area also includes a hot tub.