Does Four Seasons Hotel Boston have a pool?
Answers from Our Experts (1)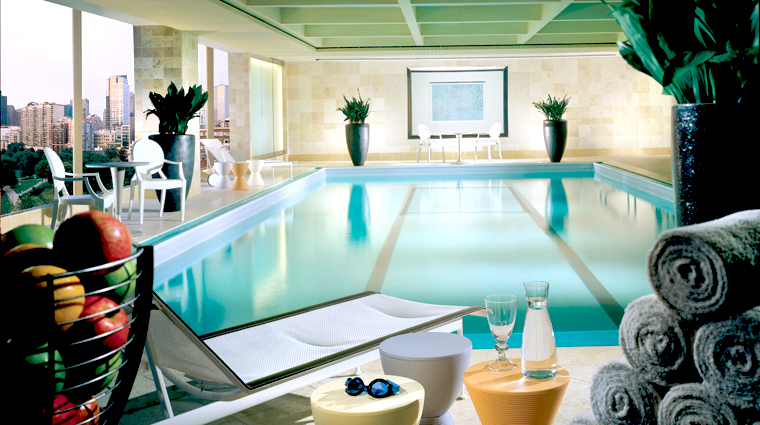 © FourSeasons/© Miller, Robert
Do the Celtics wear green? Yes, and the answer is the same about Four Seasons Hotel Boston having a pool. The pool isn't Olympic size and doesn't come with any bells and whistles, but the view from Four Seasons Boston's pool makes this spot one of the best Boston lookouts. The heated pool (which is indoors) is open from 6 a.m. to 10 p.m. daily and overlooks Boston Public Garden, so you can enjoy a swim in sync with the swan boats in the Public Garden's pond, or enjoy people watching from the pool as you sip cocktails or enjoy a light lunch from the pool menu (which is a smaller version of the room service menu). The pool also offers a locker room service and lounge chairs, and if you forget anything, the health club concierge has you covered. Disposable swimsuits or swimsuits for purchase are available, as are goggles, earplugs, inner tubes and floating devices. The pool is located directly on the opposite side of the gym, allowing you to enjoy a dip after a good workout, or a soak in the whirlpool, located in the same area as the pool. A heads up for quiet seekers: There are no set adult-only hours, so if you don't want to be bombarded by kids playing Marco Polo in the pool, it's best to visit during the off hours, usually mid-afternoon during the week or early in the morning.