What are the bathrooms like in the rooms at Four Seasons Hotel Boston?
Answers from Our Experts (2)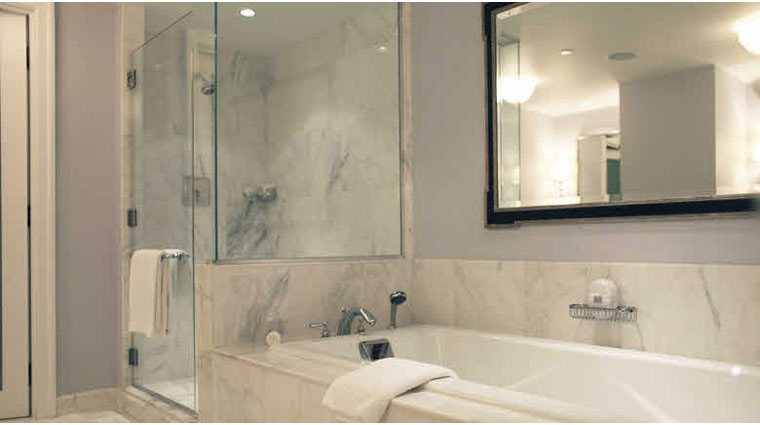 © The Five Star Travel Corporation
The bathrooms at Four Seasons Hotel Boston are fairly standard, and not a place you'll spend too much time soaking (unlike some luxury bathrooms). All the bathrooms in guestrooms come with a combination shower and tub, separate toilet area and sink (sometimes a dual sink and vanity, depending on the room type). The bathrooms are small, but the light tan marble floor helps add depth to the bathroom. You won't feel cramped, if sharing space. In regular guestrooms you'll find L'Occitane (a completely natural line created in the small Provençal town of Manosque) amenities, as well as a hairdryer and toiletries, including Q-tips and cotton balls. Some of the suites, specifically the Garden Suites, are adorned with black-and-white marble bathrooms — adding a very modern touch to the otherwise traditionally elegant room. The Garden Suite bathrooms also have a separate tub and shower.
The beautiful suite bathrooms vary, however all feature luxurious vanities and lighting fixtures, marble floors and separate showers and bathtubs.