What are the five best things to eat and drink at Four Seasons Hotel Boston?
Answers from Our Experts (1)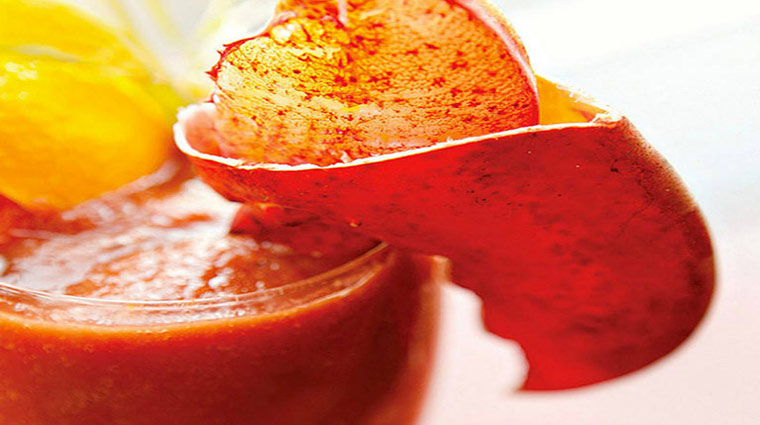 © FourSeasons
Making a decision where to dine at Four Seasons Hotel Boston is never a challenge; the Five-Star hotel has only one restaurant and bar, The Bristol Lounge. But don't worry — you'll never feel limited in choices and tastes. The Bristol Lounge is a favorite among locals and guests and offers enormous variety. It's helmed by executive chef Brooke Vosika, who has more than 25 years with the company, and is the most tenured Four Seasons chef. Don't miss a chance to indulge in one (or more) of his creations:

1. Bristol Burger. The Bristol Burger consistently receives praise as one of the best burgers in Boston. The burger is grilled and served with housemade pickles and aged Vermont cheese on a toasted roll. Crispy to-die-for truffle fries pack the side of the plate, the perfect foil to this meaty masterpiece.

2. Crab Chowder. One of chef Vosika's specialties, the crab chowder is inarguably the best dish to start with. Set in a creamy broth, much like a typical New England clam chowder, the crab chowder is just a bit sweeter and accompanied by housemade oyster crackers.

3. Ahi tuna tartare. While tuna tartare can likely be found just about anywhere in Boston, The Bristol Lounge's version has people constantly coming back for more. It's accompanied by avocado and grilled scallions, and is a perfect appetizer for sharing or as a complete meal.

4. Homemade pasta. All of the pastas at The Bristol Lounge are made in-house, so if you're craving carbs, this is the place to be. Our tip: Save what's in the bread-filled basket for your pasta dish so you can sop up the homemade sauce.

5. Organic cocktails. The Bristol Lounge rolled out a new cocktail concept in the bar area that features specialty mixed drinks with fresh juices and organic ingredients. There is no set drink menu for this — the bartender works with you to determine your likes and dislikes — but the concept is refreshing and a nice alternative to the standard martini.