What is involved in Four Seasons Hotel Boston turndown service?
Answers from Our Experts (2)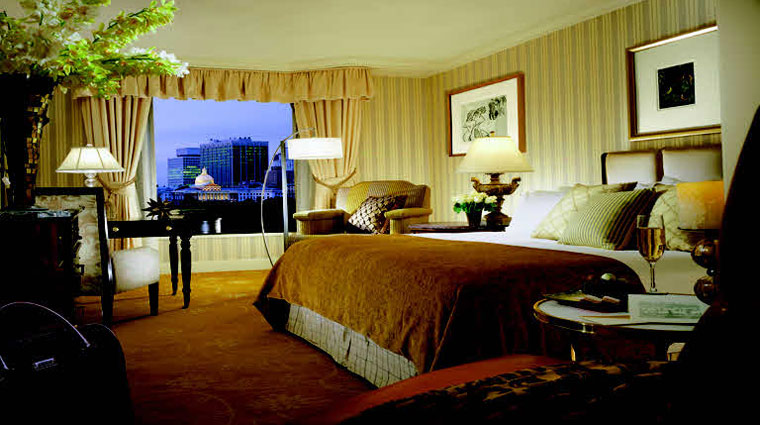 © FourSeasons/© Miller, Robert
Four Seasons Hotel Boston's turndown service is as elegant as the rest of the hotel's amenities. The housekeeping staff is attentive and thoughtful. The shades are drawn to make for a restful sleep, prohibiting the glare of the morning sun. Slippers are placed bedside and complimentary bottles of water are placed on the nightstands. There's often a chocolate (or two) on the pillow, as well as the room service breakfast menu. The laundry tray with laundry bag and tags are put on the bed, should you wish to have a few fresh items for the morning. Complimentary shoeshine is available, and the shoe bag is placed in the laundry tray for convenience. In some cases, if a member of housekeeping notices your book is dog-eared, or a photo is left on a desk, you might come back to your room with a new bookmark or photo frame, compliments of the hotel.
Turndown service entails a refresh of both the bathroom and bedroom spaces — including folding clothes, pairing shoes and tidying up. Beds and shades are turned down for the evening. Also, bottled water is delivered, ice buckets are filled and the sofa bed is made up if desired.