What is the gym like at Four Seasons Hotel Boston?
Answers from Our Experts (2)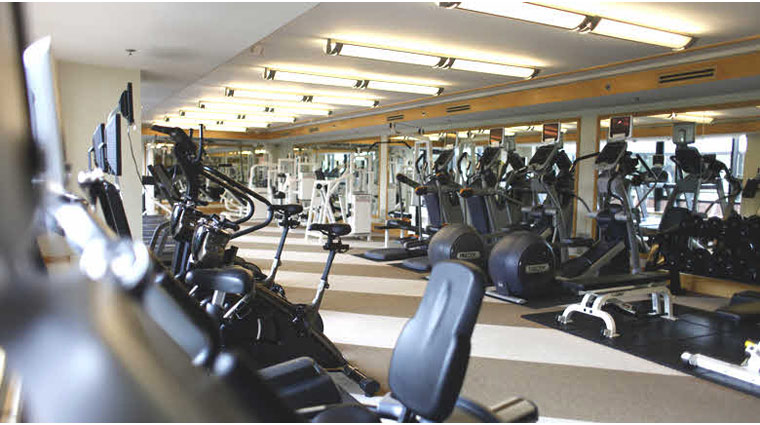 © The Five Star Travel Corporation
The gym at Four Seasons Hotel Boston is one of the highlights of the hotel, not for its size or amenities (neither of which are epic), but for its state-of-the-art equipment. In addition to the typical elliptical machines, treadmills, weight training machines and free weights, Four Seasons Hotel Boston's gym has two Trixter Xdream bicycle machines, which makes your typical stationary bike look ancient. The Giant's Xdream (which won Maxim's best product of the year) simulates riding on various terrains and moves with you as you bike along the trail shown on your personal TV. The gym is open 24 hours with your room key, and locker room facilities are available from 6 a.m. to 10 p.m. Both the men and women's locker room have showers, towels, robes and slippers available, as well as a steam and sauna room to unwind after an intense workout. There is one massage room in each locker room, which is utilized by an off-site spa service that is brought in for massages upon request. If you forget your workout clothes, you can purchase some directly from the health club staff.
The fitness centre at Four Seasons Hotel Boston has cutting-edge cardio and weight-training equipment — as well as our 44-foot (13-metre) heated indoor pool — which are great for training, while the whirlpool, steam rooms and saunas offer ideal ways to unwind.