What restaurants does XV Beacon have?
Answers from Our Experts (1)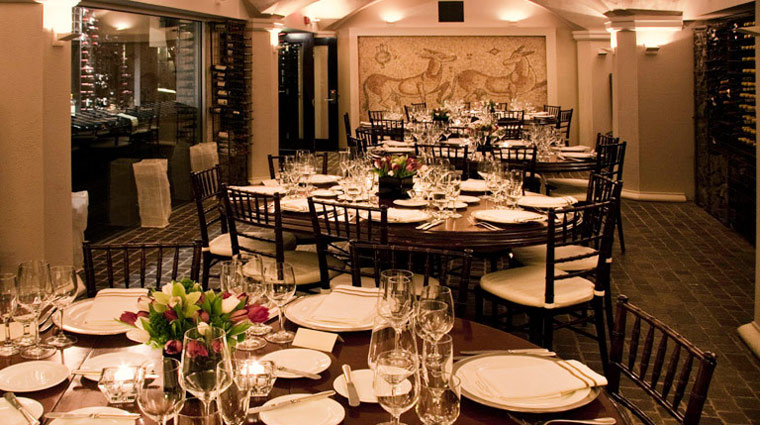 © XVBeacon
Since XV Beacon is a boutique hotel housed in a historic building with only 63 rooms, it has only one restaurant, the whimsically named Mooo, a modern, upscale steak house. Located on the first floor of the hotel with windows overlooking Beacon Street, Mooo is the brainchild of local restaurateur Jamie Mammano, who is known for creating upscale-casual eateries that offer cutting-edge food served in a sexy, au courant setting. The room is draped in neutral tones with over-sized chandeliers and a large bar that's a popular spot at which local politicos from the adjacent state house congregate to swill cocktails after work.
At breakfast, you might see those same power players digging in to bowls of steel-cut oatmeal, egg-white omelets and fluffy pancakes. For a decadent start to your day, Mooo's homemade Belgian waffles, served with strawberries, whipped cream and Vermont maple syrup are crisp and sweet.

At dinner you'd be remiss to pass up one of Mooo's juicy steaks, which are served à la carte and cooked to your liking. Each cut of meat is served with roasted garlic and bone marrow butter — the 8-ounce filet mignon is a crowd pleaser. If you happen to be at Mooo during the summer months, don't miss one of Chef David Hutton's specialties: soft shell crab. Add the perfect side, truffled parmesan fries, to any meal and indulge.