What are the five best things to order at Mooo?
Answers from Our Experts (2)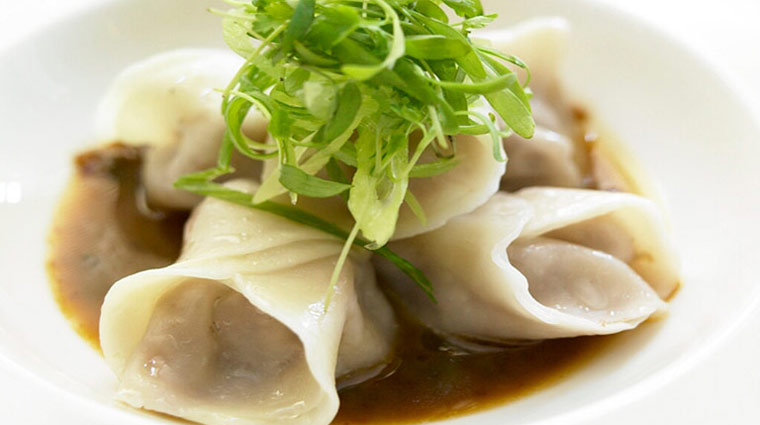 ©XVBeacon
For a steakhouse, Mooo has an enormous variety of options to choose from (both from the meat family and otherwise). The kitchen offers fresh seafood specials regularly, has a bar menu perfect for those on a budget and can create vegetarian dishes upon request. While you're here, don't miss the following dishes.

1. Oysters. The oysters at Mooo are always plump and fresh. Priced at $18 to $24, they are a fantastic start to a good meal. These treasures are typically sweet with a bit of a buttery taste, and they go great with Mooo's oyster accompaniments: horseradish, cocktail sauce and raspberry mignonette.

2. À la carte steaks. Mooo's steaks are served à la carte, which means you pay for your meat and then choose your sides, priced separately. Each piece of meat is served with roasted garlic and bone marrow butter. Our favorite is the 8-ounce filet mignon for $38 — the perfect size at one of the best prices in the city. For big spenders, the 6-ounce Japanese Wagyu beef sirloin is a juicy choice for $145.

3. Mooo mac and cheese. Some things are decadent — and then there's Mooo's mac and cheese, which goes far beyond decadence. It comes in a small baking dish with bubbling hot cheese along the top and sides. The dish is so rich that it could take two people to finish it. The regular mac and cheese is $12, but for an extra treat, you can add lobster to it for an extra $6.

4. Truffled parmesan fries. There's no side quite like fries — but season the fried goodies with parmesan and truffle, and you've got a side dish that's dream-worthy. The fries are a perfect side to just about anything on the menu, but one of our favorite things at Mooo is a plate of oysters and side of truffled fries. It's a good-sized meal to share with friends at the bar.

5. Soft shell crab (if available). When soft-shell crabs are in-season (during the early summer months), executive chef Mauricio Luna does miraculous things with the small crustaceans. If soft-shell crab is the special of the night, we recommend you put down the menu and simply order the crab. If you're craving meat, try the Kobe dumplings as an appetizer, then have your seafood for dinner.
The best five things to order at Mooo are the Kobe dumplings; steak or tuna tartare; tenderloin of beef Wellington; dry-aged, bone-in New York sirloin; and the Mooo.... Side Flight.