What are the five best things to do on a romantic trip to Boston?
Answers from Our Experts (3)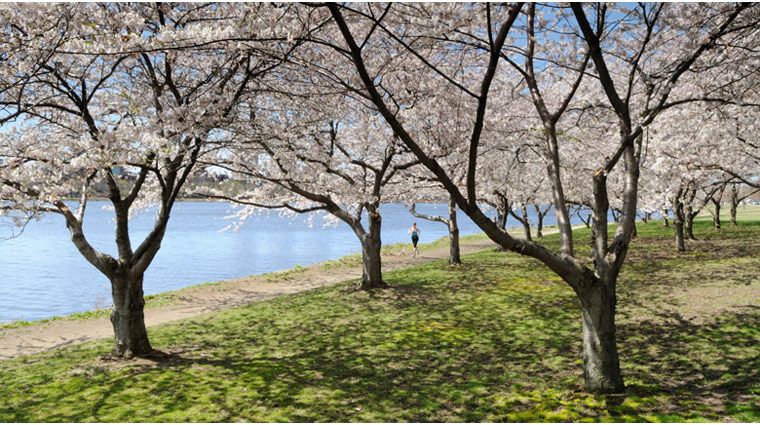 Esplande at Springtime: Istock/jorgeantonio
With quaint historic brownstones and cobblestone streets, Boston can be inherently romantic. Prepare to be charmed as you work your way through this list of the five best things to do on a romantic trip to Boston:

1. Bon appetit. A preponderance of independent restaurants housed in attractive historic buildings means Boston is a great place for romantic dining. Meritage offers up small plates to share and also boasts one of the best views of Boston Harbor in the city; Mamma Maria is your classic white table cloth and candlelit Italian trattoria in the city's North End; and Salts is an intimate (there are just 40 seats) bistro in Cambridge that has a snug dining room filled with fresh flowers and candles.

2. Walk in the park. The Boston Public Garden, which was created in 1837, has it all, including romance. Hop into one of the garden's famous pedal-powered swan boats to go around the park's pond and island. Or stroll across its picturesque foot bridges and under its many willow trees. In spring, the park is filled with flowers and in fall, the many maples put on a resplendent show.

3. Picnic in the park. Pick up dinner at one of Beacon Hill's many restaurants (The Upper Crust has thin, crispy New York-style pies) and head over to Boston's Esplanade. This swatch of green space skirts the Charles River for miles and is littered with picture-perfect picnic spots.

4. Summer concerts. Also on the Esplanade is the Hatch Shell. Home to the Boston Pops' famous Fourth of July concert, the Hatch Shell is also Boston's epicenter for large outdoor performances and events, including free Friday films, oldies concerts, classical orchestra performances and more.

5. Drinks and a View. Standing 52-stories high, the Top of the Hub in the Prudential Building offers up drinks with an unmatched view. Grab a cocktail or a meal as you listen to jazz music and take in the scenery. Afterward, head over to the adjacent Skywalk Observatory to get an even better look at the lights of Boston.
For a romantic trip to Boston try these:

· Tasting menu in front of your in room fireplace at XV Beacon

· Champagne on the XV Beacon roof deck at sunset

· A gondola ride on the Charles River

· A horse-drawn carriage ride

· Picnic lunch in the Public Garden
1. Charles River Esplanade. There is nothing more romantic than a sunset stroll along the nearby Charles River Esplanade, boasting glistening city views. Pack a basket and enjoy a picnic along the banks or venture out on the water aboard a rented sailboat or kayak.

2. North End. With perfectly picturesque streets and quaint, mouthwatering Italian restaurants at every turn, the North End is an idyllic date night location. Follow a heartwarming meal of homemade pasta and Italian wine with an authentic cannoli at Mike's or Modern Pastry.

3. Top of the Hub. Soaring 52 floors above the Back Bay, this restaurant and adjoining Skywalk Observatory offer spectacular and unparalleled views of the Boston skyline from every table. Sip cocktails and sway to the nightly jazz ensemble, or perhaps linger for late night dining.

4. Commonwealth Avenue Mall. From December through April, the 200 trees that line the 32-acre Commonwealth Avenue Mall are aglow with twinkling white lights. Stroll the Mall and take in this stunning view as far as the eye can see.

5. Horse carriage ride. Arrange a private carriage ride around the quaint cobblestone streets of Boston's Faneuil Hall area. There's no more romantic way to see the city than cozied up with that special someone taking in the scenery in a whole new way.