What is the best time to visit Boston?
Answers from Our Experts (1)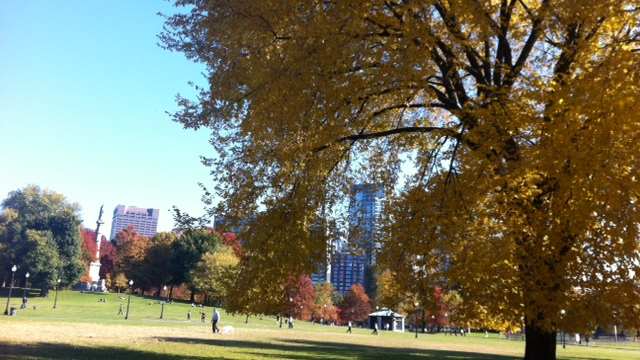 Boston Common, M.Nayer
Boston is blessed with the beauty of four seasons, so no matter when you visit you'll sure to enjoy the scene. The best time to visit Boston is the fall, when the New England fall foliage is in full effect. The weather is cool but comfortable, and the changing colors of the trees and leaves can be seen throughout the city. Be sure to bring a light jacket and a couple of sweaters when you visit this time of year - the weather can change on an instant and it typically gets cooler at night.

The high-season in Boston is summer and when most of the families and tourists descend on the city. This is also when hotel prices are higher and museums, restaurants and popular attractions typically have waiting lines. If you're planning to visit Boston during the summer months, be sure to make hotel reservations well in advance.

Boston is in full bloom in spring, and it's also a good time to visit if you don't mind taking chances with weather. Spring is the shoulder-season in Boston so you'll typically find lower hotel prices and travel costs. However, Boston does experience long winters that often wrap into spring, and it's not unusual to see snow at the end of March and into April. Be sure to check the calendar before you book a spring trip to Boston - there are a few high-traffic weekends like the Boston Marathon and graduation weekend, which send hotel prices up.

If you're a snowbird or love to ski, winter is your season for visiting Boston. The city typically is slower during the winter months so you won't have to wait for tables at top restaurants, or stand in line at tourist attractions.