What are the best things to do near Wequassett Resort and Golf Club?
Answers from Our Experts (1)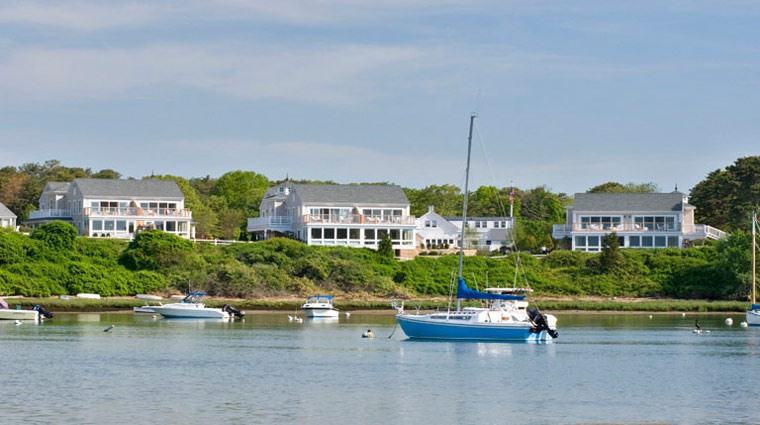 © Wequassett
Cape Cod is one of New England's favorite vacation destination spots. From Memorial Day to Labor Day, the Cape is bursting with locals and guests indulging in some of the best beaches, seafood and water adventures. The Cape's tony little towns offer quintessential New England ambiance, with plenty of charming cottages, white picket fences and rocky shores. While you're visiting Wequassett Resort and Golf Club, make sure to take part in some of the Cape's best attractions and activities.

1. Whale watches. Depending on the time of year you visit Cape Cod, you might be in for some serious sights. Whales are migrating along the New England waters during the summer months and into the fall, so a whale watch could be one of the most unique activities you and your family take part in. The whale watches leave from Provincetown (at the tip of Cape Cod, about an hour's drive from Wequassett Resort and Golf Club).

2. Golf. Wequassett Resort and Golf Club guests have exclusive access to the 72-par championship course at Cape Cod National golf course. The 18-hole golf club is located about three miles from the Wequassett Resort and Golf Club and private car service will take you to and from the course (at no fee) for your tee time or lessons. Once you're at the Cape Cod National golf course, we suggest you take a moment to admire the landscape before practicing your swing. The rolling hills, angled sandbars, cranberry bogs, natural lakes and picturesque Cape Cod foliage provide the backdrop for your 18 holes. The Cape Cod National includes a driving range, two practice putting greens, two practice bunkers and a chipping and pitching green. Guests of Wequassett Resort and Golf Club can take golf lessons with one of the four PGA pros on staff, sign up for golf camps and dine at the club's restaurant.

3. Cape Cod villages. This part of New England is known for its picturesque little towns. Take a drive through some of the towns near Wequassett Resort and Golf Club, stop for shopping and a bite to eat, and truly experience the best the Cape has to offer. We recommend starting in Hyannis (south of the resort), and making your way back north through the towns of Harwich, Yarmouth and finally ending in Chatham. Each town has a town center, with antique shops, diners, old ice cream shops, Cape Cod souvenir shops and museums. Each town also has its own personality, so you'll easily find something different at each stop.

4. Salt Water Taffy Factory. One of our favorite Cape escapes is a visit to the Salt Water Taffy Factory, open daily in South Yarmouth (about 30 minutes driving from Wequassett Resort and Golf Club). Here you can watch Cape Cod Salt Water Taffy Factory load loaves of taffy into pulling machines, then watch as its stretched, decorated, wrapped and placed in its rightful bin by old-fashioned taffy machines. The best part: You can fill your own box with taffy made right from the factory.

5. Cape Cod lighthouses. One of the impressive points of view in New England come from atop the lighthouses that line the coast from Cape Cod to Maine. Many of the lighthouses are still working, and even some of the non-working ones still offer tours. One of the most famous lighthouses on Cape Cod is the Nauset Light and The Three Sisters, located along Nauset Beach (about a 15 minute drive from Wequassett Resort and Golf Club). The Nauset lighthouse is one of the most photographed lighthouses on the Cape, and tours of the tower are available every Sunday from May through October, as well as every Wednesdays in July and August. Take your camera — the views from the 48-foot tower aren't to be missed.