What are the guest rooms like at Wequassett Resort and Golf Club?
Answers from Our Experts (2)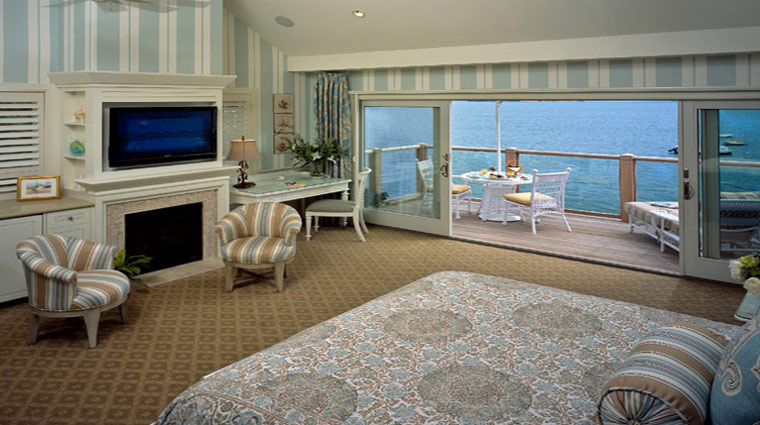 © Wequassett
While we want you to get out and explore the destination you're visiting, we also can't resist the idea of curling up in the cozy rooms at Wequassett Resort and Golf Club while listening to the sounds of the Cape Cod shore. Rooms at Wequassett Resort and Golf Club have one king, one queen or two queen beds, and all come with private balconies or terraces. You'll choose from a water-view or garden-view room, many of which come with in-room fireplaces and small seating areas. Each room features a small desk for working and a spacious bathroom.

The Signature Collection rooms are the newest rooms at Wequassett Resort and Golf Club, and some of these rooms come with private fire pits and Jacuzzis on the terrace. All of the guest rooms at Wequassett Resort and Golf Club have beds topped with handmade duvet covers and flat-screen TVs.

There are no special electronics or amenities in the room, but with so many other diversions (food, wine, activities and more), you won't miss it. The only difference between the garden-view and water-view rooms (besides the view) is the price. If you need to save a few dollars and don't mind missing out on the picturesque Pleasant Bay vistas, you'll be perfectly happy in a garden-view room.
At Wequassett Resort and Golf Club, the Signature Collection rooms offer the finest accommodations, located in buildings reminiscent of a comfortable summer seaside residence. The rooms are very spacious, beautifully decorated and technically advanced. Each room is unique, yet all are detailed with Italian marble baths, paneled walls, crown molding, built-in surround sound, iPod docking stations and gas fireplaces. Outdoor spaces include field stone patios or private decks and a mix of fire pits, fireplaces and Jacuzzi tubs.