What is involved in Wequassett Resort and Golf Club's turndown service?
Answers from Our Experts (2)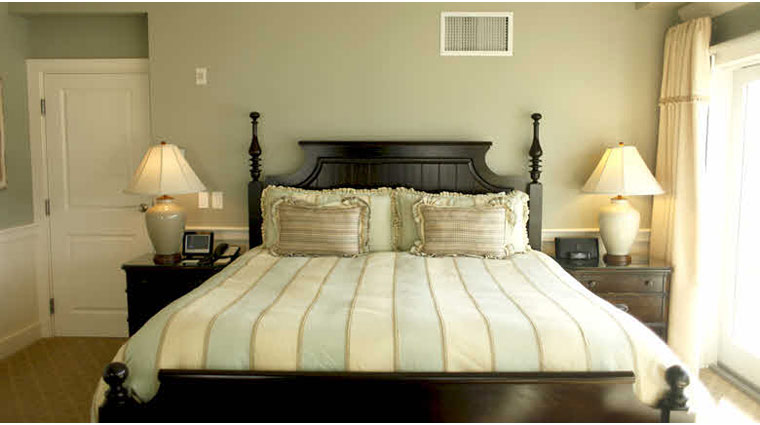 © The Five Star Travel Corporation
One of the pleasures of staying at Wequassett Resort and Golf Club on Cape Cod is falling asleep to the sounds of waves as they crash against New England's famous rocky shores (it's nice to drift to sleep with real ocean sounds as your soundtrack, as opposed to the simulated ones on an iPhone app). At turndown, the resort's housekeeping staff will fold over your sheets, close your blinds and drapes and turn on soft music to set a relaxing mood in your room. You'll find local handmade chocolates on your bed and bottled water on your nightstand, as well as dimmed lights. If it's a nice night, we suggest you turn off the air conditioning, open a window and let the sounds of the soothing Cape Cod winds lull you to sleep.
Locally-made chocolates and bottled water are available at turndown. The accommodation is refreshed, bed is turned down, lights are dimmed, draperies are closed and soft music is turned on, so you'll descend into a peaceful slumber in no time.