What are rooms like at Trump Chicago?
Answers from Our Experts (1)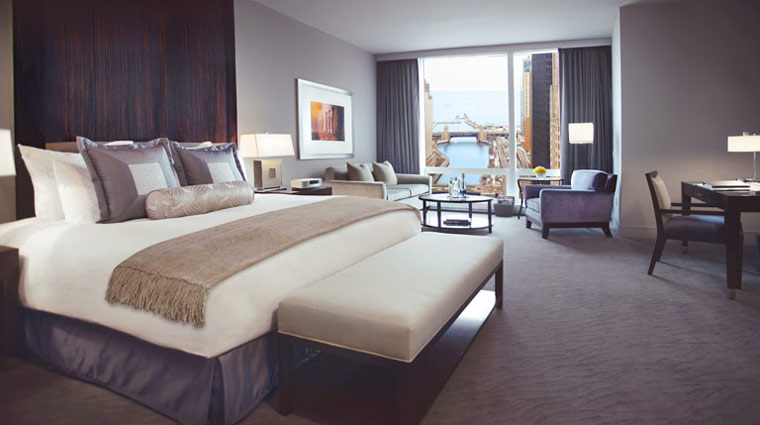 © Trump International Hotel & Tower Chicago
We found that all the rooms at Trump International Hotel & Tower Chicago, no matter the size or price, have been meticulously designed for your stay at the luxury hotel. Little details, such as the sliding door to the bathroom that's used to increase space in the rest of the room and the high-hanging closet racks that allow ladies to store long dresses without worrying about them dragging on the ground, help make this Forbes Travel Guide Five-Star Chicago hotel top-notch. And form does follow function: The soothing tones of gray and purple found among the bedding and other furnishings are elegant and sophisticated. Darkwood coffee tables, nightstands and desks add an effortless balance to the room, where everything flows together nicely. One of the best parts to all the guest rooms is the view — 10-foot-high floor-to-ceiling windows allow sunlight to pour in and provide spectacular views of either the Chicago River or the city skyline.