What are the best things to eat and drink at Waldorf Astoria Chicago?
Answers from Our Experts (1)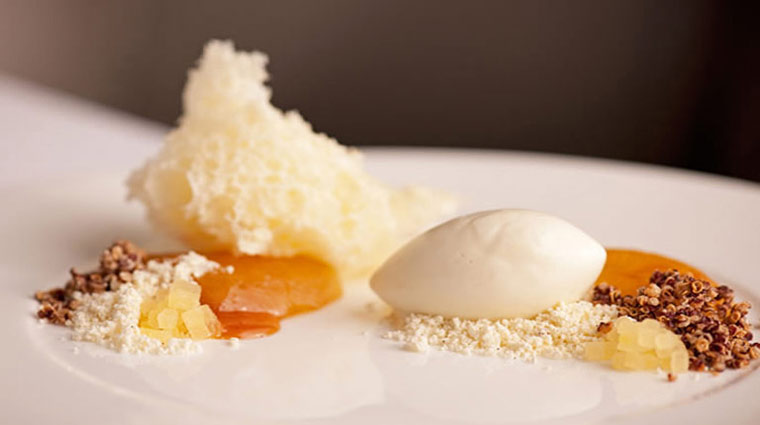 © 2011 Elysian
With the oh-so chic Balsan and clubby Bernard's, there's plenty of good stuff to eat and drink at Waldorf Astoria Chicago. Here are our picks for the best things to indulge in at the Forbes Travel Guide Four-Star hotel:

1. The seafood at Balsan. Attention seafood lovers: You'll have a tough time finding a better mean in Chicago. You'll find everything from oysters to lobster on the menu, served as individual pieces as well as on giant platters with a mix of everything.

2. Anything from Balsan's wood-burning oven. We loved the tarte flambée, which is full of bacon, onion and uplands cheese. Another must-try? The whole-roasted chicken (it takes 45 minutes to prepare, but it's so worth the wait).

3. The Aviation at Bernard's. Waldorf Astoria Chicago's house bar crafts its own tonics and mixers. We like the Aviation, a mix of gin, luxardo, crème de violette and lemon.

4. Brunch at Balsan. Balsan serves a brunch so good you'll want to get up early. Expect a selection of salumi and domestic cheese, freshly baked madeleines and scones from executive pastry chef Andrew Johnson and your choice of dishes such as grilled lamb leg or smoked wild salmon.

5. The housemade potato chips at Bernard's. Sure, there are a lot more frou-frou items on the menu at Balsan, but these salty suckers are not to be missed.