Are there places to sit while we wait for a table at Alinea?
Answers from Our Experts (1)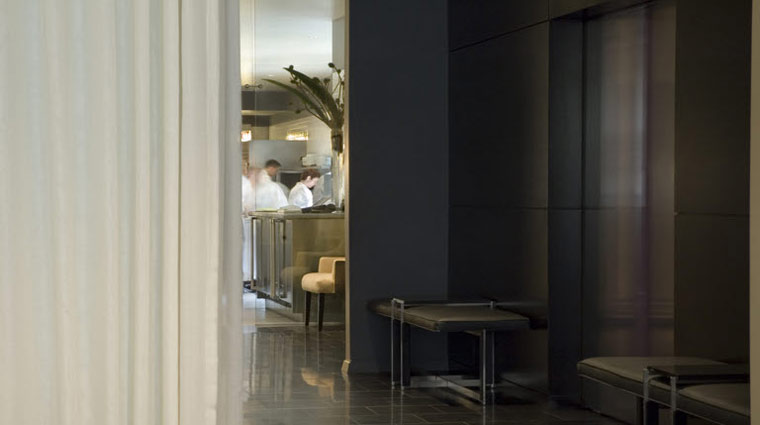 © Alinea
When you arrive at Alinea for a three- to four-hour, 22-course molecular gastronomy marathon, you'll find that the minimalist space does not have dedicated seating areas where you can wait until your table is ready. The Forbes Travel Guide Five-Star restaurant carefully books its reservations so that a table is always available at your appointed time — though you must arrive 15 minutes prior to your scheduled time. The Chicago restaurant strips itself of extraneous decoration and furniture to put the focus entirely on the food. The dining room has oversized wooden tables, basic contemporary artwork punctuates the walls and bare branches offer natural accents instead of fresh flowers. Nothing will distract you from the outstanding cuisine from wiz chef Grant Achatz.