What is the interior design like of the Waldorf Astoria Spa & Health Club Chicago?
Answers from Our Experts (1)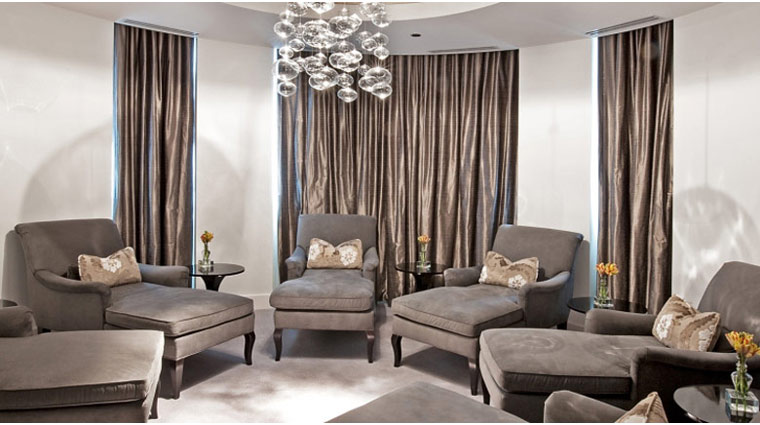 © 2011 Elysian
Waldorf Astoria Spa & Health Club Chicago at Waldorf Astoria Chicago has an opulent, classic interior design. The urban oasis on the fourth floor of the hotel has a Greek-inspired décor that includes gorgeous tile murals on the walls that are themed to indicate the men's and women's locker rooms. The space features striking black stone floors and crystal chandeliers, with gray velvet settees in the 
waiting area. The white lacquer reception desk offers a pale contrast and then there are the pops of color from the cabinets housing skincare and body products. Like the rest of Waldorf Astoria Chicago, the Chicago spa is both calming and chic.