What are the suites like at The Hotel Hershey?
Answers from Our Experts (2)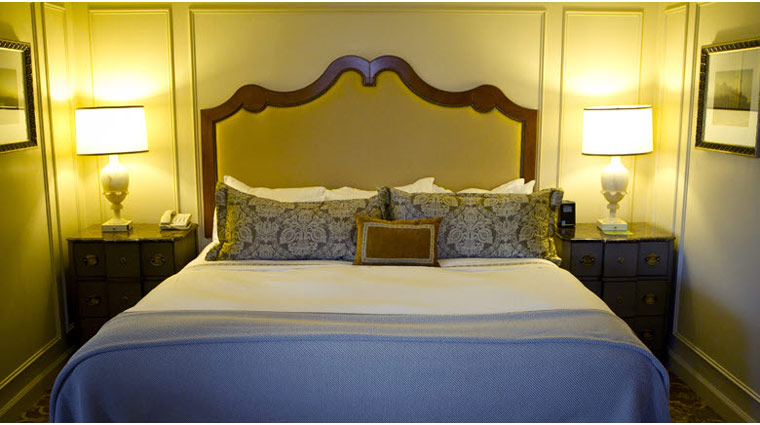 © The Five Star Travel Corporation
If you need to spread out at The Hotel Hershey, try to snatch up one of the small number of suites. The premium king suites feature a large bedroom with a king-sized bed, as well as a seating area with a pull-out sofa bed, a parlor, two bathrooms and a small terrace. Double queen suites offer the same features, but with a slightly smaller bedroom area and two queen-sized beds instead of the king. Mainly situated in the West Tower, these suites have all been recently renovated and feature neutral color palettes and more modern linens and fabrics. Another option is to stay in the Milton S. Hershey Suite or the Catherine Hershey Suite. The Catherine Hershey Suite is perfect if you're bringing the whole family to the Forbes Travel Guide Four-Star hotel. It has two bedrooms, three bathrooms, a dining area, living space, office area and even a terrace with a seating area. You'll find the same rooms in the Milton S. Hershey Suite, along with an additional extra-large parlor and wrap-around terrace.
Our Sweetest Suites are themed according to the rich heritage and legacy of Hershey, including suites named for Catherine Hershey and one depicting the nostalgic history of the town built on chocolate. The spectacular Milton Hershey Suite features a spacious central parlor, two elegant guest rooms, a sun room and a veranda looking out over Mr. Hershey's lasting legacy — the town of Hershey. All of our suites were just renovated and updated with beautiful furnishings and fixtures.

The Hotel Hershey also has 10 spacious and multibedroom guest cottages, plus one meetings cottage, comprising the hotel's most premium accommodations. In these Woodside Cottages, interiors feature marble bathrooms and native stone hearths exuding an intimate grandeur. Guests have the option of renting individual bedrooms or reserving the entire cottage, which includes a multifunctional great room.