What is involved in The Hotel Hershey's turndown service?
Answers from Our Experts (2)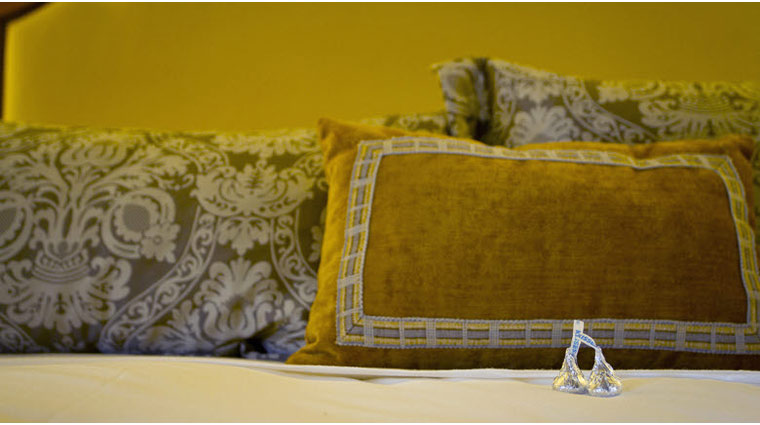 © The Five Star Travel Corporation
It wouldn't be an evening in Hershey without a sweet ending, and The Hotel Hershey will certainly send you off into sweet slumber. In addition to the traditional turndown service and room cleaning, the pillows on each bed are sprinkled with those little iconic Hershey's Kisses. You'll also find a listing of the next day's events and activities, including a list of stores and restaurants that will be open and what hours each will keep. If you purchased a package from the Forbes Travel Guide Four-Star hotel, your turndown service might also include rose petals or late-night snacks, though we're partial to the Kisses.
During the turndown service at The Hotel Hershey, the sheets are turned back, and a tray is placed on the bed. The tray includes a daily information sheet, a Milton Hershey history brochure, an entertainment guide and the remote control. A goodnight card with four Hershey's Kisses chocolates are placed on the nightstand. The nightstand light is set on low, low-volume music is left on, draperies are closed, guest clothing is folded or nicely places, shoes are paired, ice is replenished, trash is emptied, amenities are replaced (if needed) and the bathroom is disinfected. The Woodside Cottages turndown is the same as described above, with the exception of two Peppermint Patties placed with the goodnight card instead of the Hershey's Kisses chocolates.