What are the five best amenities at The Spa At The Hotel Hershey?
Answers from Our Experts (1)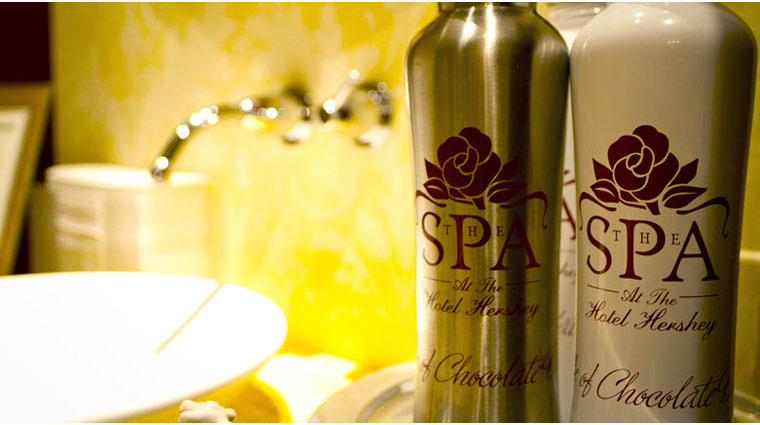 © The Five Star Travel Corporation
Some of the best amenities at Spa at Hershey can be found in the little things. Here are our top five picks:

1. Relaxation times four. The choice of three relaxation rooms to spend time in before and after your treatment is a luxury many spas don't have. It allows you to find a space that fits your style — whether it's the Moroccan-themed Oasis Lounge, the Quiet Room with a view of the gardens, the scented Aromatherapy Room or the peaceful Silent Relaxation Room — which means you'll be even more relaxed when your therapist arrives to escort you to your treatment room.

2. Chocolate delights. The refreshments provided in the relaxation rooms are deliciously decadent. What other spa would offer you mugs of sipping chocolate to enjoy next to a pecan-fronted fireplace?

3. The Oasis. The spa's interior lounge and restaurant is a beautiful space that makes spending an entire day at the spa so much more comfortable and easy. After your treatment, take a seat in the spacious room and mull over whether you should order the butternut squash bisque or the seared tuna.

4. The pool. The complimentary indoor hotel pool and its Jacuzzi are a great way to end your visit. You'll leave feeling refreshed and reenergized.

5. The Inhalation Room. Sure, we did list this above; but aside from being a fourth relaxation option in the spa, we love the restorative aromas that emanate from this spot. Scents like jasmine and white tea are a nice change from the standard eucalyptus that fills many inhalation rooms.