What does the relaxation area look like at The Spa At The Hotel Hershey?
Answers from Our Experts (2)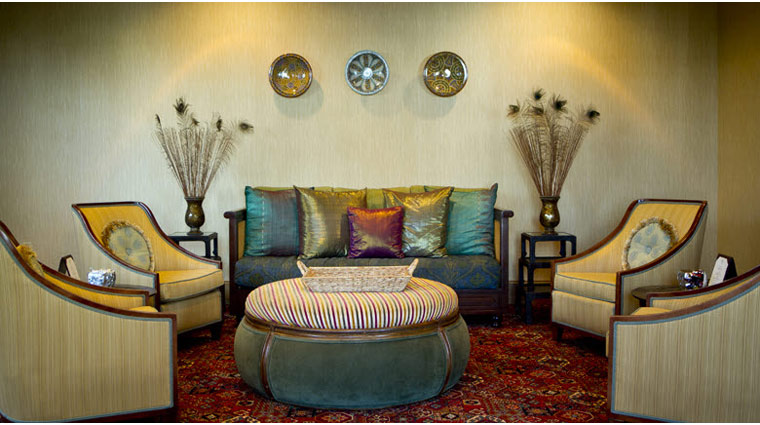 © The Five Star Travel Corporation
There are four relaxation areas that you can use before or after your treatments at The Spa At The Hotel Hershey. Off the locker area of the spa is the Aromatherapy Inhalation Room, which is continually filled with relaxing and restorative aromas such a jasmine and white tea. At the top of the spa's grand marble staircase is the Silent Relaxation Room, which is perfect for those looking for a more calming space. There's also the Quiet Room, which is the spa's main relaxation area. The Quiet Room is designed after the library at High Point Mansion, the Hersheys' former home, and features a fireplace, pecan-paneled walls, comfortable seating and a terrace that overlooks the formal gardens of the hotel. If all this peace and quiet is not for you, head to The Oasis, the spa's interior lounge and restaurant, which promises a livelier atmosphere.
The Spa At The Hotel Hershey offers four distinctive relaxation lounges, which include The Quiet Room, where you will feel the richness of tradition and inspiration from Milton S. Hershey's personal library; The Silent Room, where guests can relax and meditate in beautiful surroundings with soft hues; The Inhalation Room, where guests can enjoy the peaceful relaxation of aromatherapy-infused air; and The Oasis Lounge, with a Moroccan feel that was inspired by Milton and Catherine's many travels.