What is the interior design of The Spa At The Hotel Hershey?
Answers from Our Experts (2)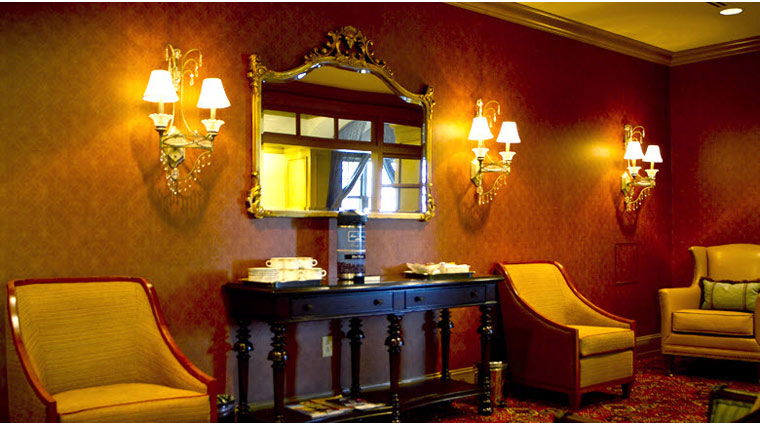 © The Five Star Travel Corporation
The interior design of The Spa At The Hotel Hershey is traditional and elegant. Its space is modeled after the interior of High Point Mansion, the former home of the hotel founders, Milton and Catherine Hershey. And just like walking into a friend's home, you'll find the space here to be warm and cozy. Dark woods, stained glass windows, marble staircases, glass chandeliers and warm yellow walls are prominent features throughout the various public rooms. The Oasis, the spa's lounge and restaurant, is perhaps the most decorated space, with red upholstery and Marrakech-inspired tile work that gives the room an ornate and slightly glamorous feel. The locker room and changing area is a bit more subdued, with blue and yellow tile work.
From the moment you enter The Spa At The Hotel Hershey, you will experience the timeless elegance and charm that connects you to the past. You will feel the richness of tradition in the design of the spa, which was inspired by High Point Mansion, the home of chocolate magnate Milton S. Hershey and his wife, Catherine. You will marvel at the spa's beautifully colored glass windows, polished marble landings, warm pecan paneling and breathtaking views of The Hotel Hershey's majestic gardens. You will also appreciate the meaningful homage to Catherine's love of roses, from the delicate scent of rose petals in our treatments to the signature yellow rose you will see throughout the spa. Every detail in the spa draws on a tradition of excellence and luxury.