What is the waiting area like at The Spa At The Hotel Hershey?
Answers from Our Experts (2)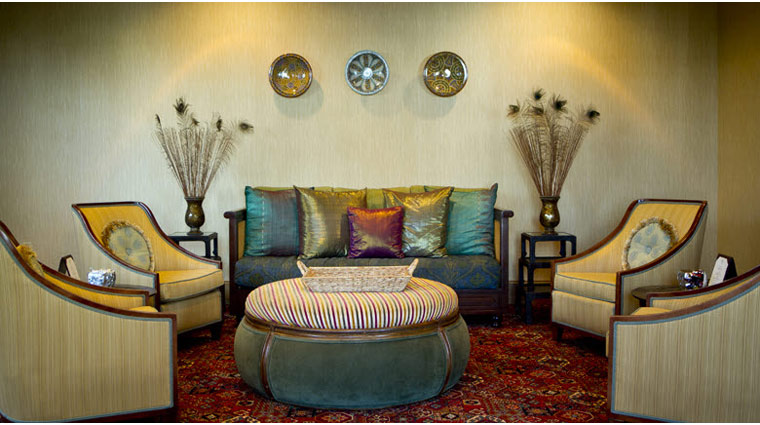 © The Five Star Travel Corporation
There is a small waiting area at The Spa At The Hotel Hershey. The area is behind the two leaded-glass doors at the spa's main entrance and features a carved-wood reception area, stained-glass window and Murano-style chandelier. There is also a small display of spa-exclusive items like lotions that you can peruse while you wait for your treatment. The one downfall here is that the seating is limited, with room for only about four people. Thankfully, a host will arrive to usher you into the main spa fairly quickly. Avoid a longer wait for your Chocolate Fondue Wrap by visiting the spa's website to download and fill out the required heath questionnaire prior to arriving at the spa.
The waiting area at The Spa At The Hotel Hershey boasts high ceilings, polished marble floors, warm pecan paneling and beautifully colored glass doors. Our signature spa products are displayed for purchase and our spa receptionists provide a warm and gracious welcome.