What is the design style of The American Club?
Answers from Our Experts (1)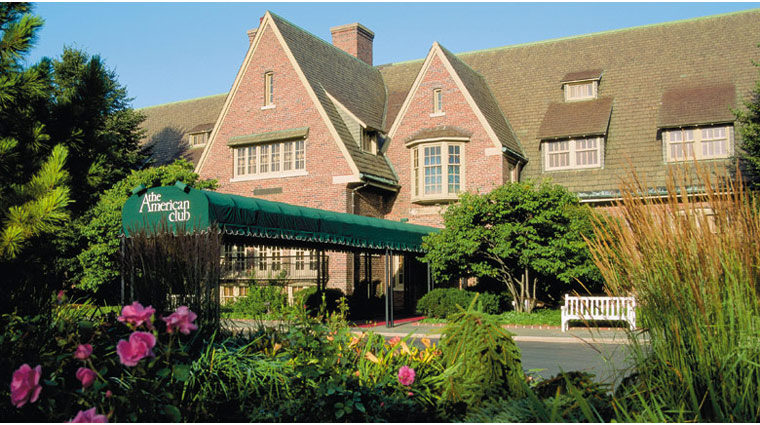 © Photo(s) courtesy of Kohler Co
The American Club design style is a rich mélange of late 19th and early 20th century European and American Tudor revival, with arts and crafts era décor complemented by the contemporary chic aesthetic of the Kohler brand family. An eclectic yet definitively elegant design balance is achieved through the juxtaposition of beautiful oak woodwork, stained glass and original decorative Kohler antiques against more modern Baker and McGuire furnishings, Ann Sacks tile work, and, of course, Kohler bathroom fixtures. Elements of a bygone era such as hand-woven tapestries, immigrant portraits and citizenship papers are elevated to artwork status in homage to the American Club's origins. Once a taproom for workers, the Horse & Plow is adorned with vintage saddles and farm tools, while the Immigrant Restaurant interior pays tribute to old-world Europe with authentic ornamentation, including pewter candlesticks, fine antique porcelain and framed etchings. You won't find another Forbes Travel Guide Five-Star hotel quite like The American Club.