What is the food presentation like at The Immigrant Restaurant?
Answers from Our Experts (1)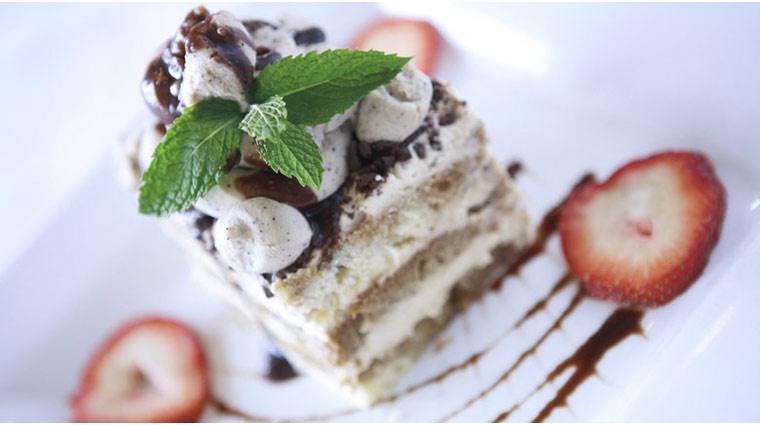 © Photo(s) courtesy of Kohler Co
The food presentation at The Immigrant Restaurant is as sophisticated as the cuisine is tasty. A dish such as the black truffle asparagus risotto brings unsung heroes like delicate shitake mushrooms to the forefront by accenting the periphery of the rice serving. Unlike many other fine dining establishments, The Immigrant Restaurant has an uncanny ability to hide an abundance of food in a very neat and clean arrangement. The grilled prime-aged tenderloin sits center stage atop a bed of sautéed garlic spinach and beneath a square of seared foie gras. The beef is bordered by two shapely cut pieces of Swiss-style potato rösti, while foie gras cream sauce and black truffle reduction finish off the perimeter of the plate. With savory and sweet menu items alike, the composition of ingredients at the Forbes Travel Guide Four-Star restaurant is not only visually pleasing, but it encourages you to blend the plate's components in order to highlight the dish's full-flavor potential.