What is the interior design of The Immigrant Restaurant?
Answers from Our Experts (1)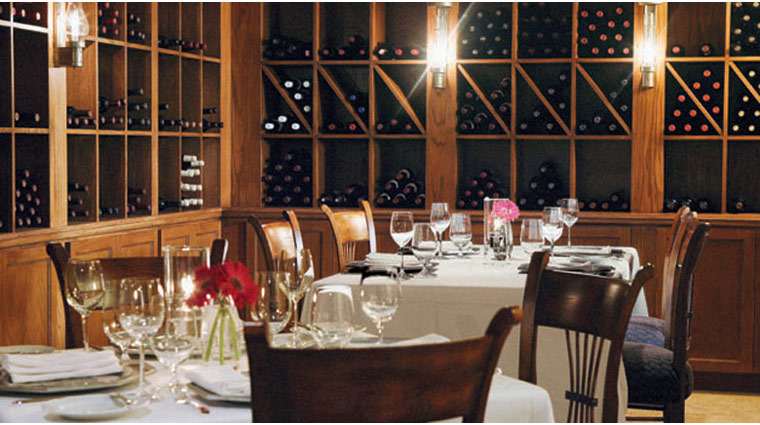 © Photo(s) courtesy of Kohler Co
While the narrow passage that leads past the Winery Bar and into The Immigrant Restaurant conjures King Arthur — think roughhewn stone walls, dim lantern-sconce lighting and regal wall tapestries — the restaurant's six low-lit rooms decorated in traditional European heritage styles pay homage to the six major early Wisconsin immigrant workers who first helped Kohler build his bath fixture empire.

In each room of the Forbes Travel Guide Four-Star restaurant, the workers' homelands are evoked through paintings, furniture and antiques collected by the Kohler family over the years. The Norman Room, which is an extension of the French Room, houses the restaurant's French-centric red wine offerings. The adjacent French room features exposed beams and paintings depicting French royalty. The Dutch Room, with its coveted private alcove booths, is accented with Delft china; while the German Room is outfitted in a huntsman motif, featuring a Roe deer head mounted on the wall and classic beer steins. In the Danish Room, you'll find a doll that sits on a chair in the corner, which in Danish culture, is a symbolic way to welcome guests; and finally, the English Room is marked by oil paintings of English royalty, an antique English tea set and other nods to British culture. Each room in The Immigrant Restaurant has its own distinct feel and décor, tying the name, cuisine and design style all neatly together.