What is involved in ARIA Sky Suites' turndown service?
Answers from Our Experts (2)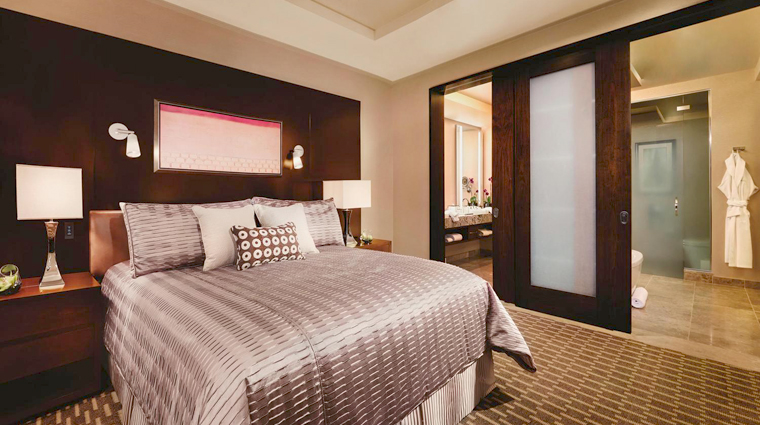 © 2011 MGM Resorts International
Turndown service is one of the complimentary amenities included during your stay at Forbes Travel Guide Five-Star ARIA Sky Suites, and a lovely surprise to return to after a big win at the casino. The room's lighting has is dimmed and soft music's plays, creating a calming ambiance. The room itself is thoroughly cleaned, the decorative pillows on the bed are removed and the bed is neatly remade with a pair of plush white slippers atop a mat at the foot. On the nightstand, you'll find a box of small foil-wrapped chocolates in assorted flavors. While going to sleep might the antithesis of the Las Vegas experience, but trust us: Once you curl up under the covers at ARIA Sky Suites, you're never going to want to leave your bed.
Forbes Travel Guide Five-Star ARIA Sky Suites' turndown service includes a refresh of the guest room and bath areas with a replenishment of amenities. Beds are turned down, soft lighting applied and music is turned on. Guests will feel that their rooms are in order after evening service.