What is involved in Wynn Tower Suites' turndown service?
Answers from Our Experts (2)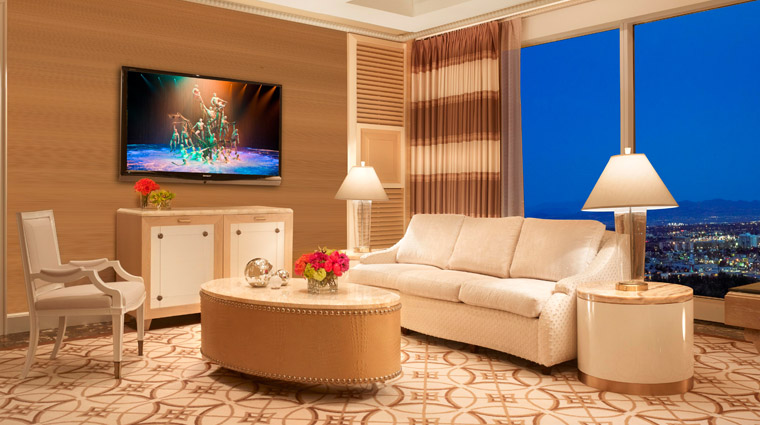 WynnResortsHoldingsLLC
When you're ready to turn in for the night, the Forbes Travel Guide Five-Star Wynn Tower Suites has you covered. Thoughtful members of the housekeeping staff at the Las Vegas luxury hotel will turn your bed down, close your curtains, dim the lights, and tune the in-room stereo system to soothing music that will have you in the mood for sleep. They will also leave comfy cotton slippers on a bathmat at your bedside to keep your toes cozy in the morning. Small gift of chocolates are also placed on your bedside table, along with a bookmark for bedtime readers.
Turndown is the second service of the day at Wynn Tower Suites. Your room is refreshed, trash is removed and the amenities are replenished. During the service, the bed is turned down and slippers are put on a mat near the bed. Fresh ice for beverages is provided. For ambience, the drapes and sheers are drawn closed and the TV channel is set to reflect an evening mood. Chocolates are provided, and you'll receive a bookmark as a special gift.