What is the interior design of Bouchon?
Answers from Our Experts (1)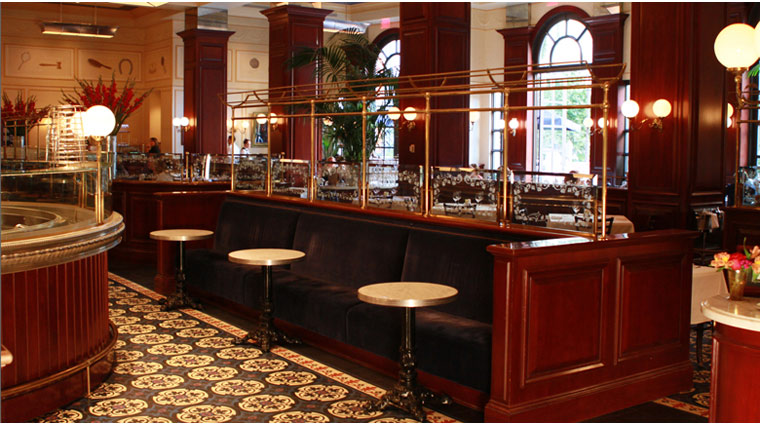 ©FiveStarTravelCorporation
Bouchon flaunts a French bistro interior design, created to match the more casual French dining experience chef Thomas Keller sought in both the cuisine and ambience. The Adam Tihany-designed space features high ceilings, neutral-colored walls and tall French doors that combine for an overall relaxed, but sophisticated environment. The predominantly blue-patterned floors feature a fleur-de-lis-like design, with black, off-white and red accents adding a splash of color to the space. Rich woodwork and globe lamps evoke the feeling of an aged Paris hideaway, and the simplicity of white tablecloths and white-with-a-blue-stripe plates helps to relieve any air of pretension. Instead, you can focus on the simple elegance, pewter bar and charming fountains bubbling just outside the main dining room, which all add another dimension to Bouchon's French-bistro feel.